Naturally Splendid to set up US subsidiary
The company will locate a corporate HQ for Naturally Splendid USA in Colorado
Naturally Splendid Enterprises, a Canada-based supplier of hemp-based products, is to establish a wholly-owned subsidiary in Colorado in the US. It will be called Naturally Splendid USA and will allow the company to expand distribution of its Natera superfood brand to US retailers.
The move will also allow the company 'to penetrate US markets more efficiently for the plant-based omega products and technologies that we have exclusive marketing rights throughout North America for in an agreement that we secured with Boreal Technologies,' said Naturally Splendid CEO Craig Goodwin.
On 1 January this year, Colorado became the first US state to open recreational marijuana stores and the first place in the world where marijuana will be regulated from seed to sale.
By legalising marijuana, Colorado has opened its doors to considerable research and development opportunities in the field of cannabinoids, according to Naturally Splendid.
A prominent cannabinoid present in marijuana and hemp is Cannabidiol (CBD) known for its multiple therapeutic, nutraceutical applications. More specifically, CBD is a compound in industrial hemp that potentially has significant medical benefits.
The reduced psychoactivity of CBD-rich cannabis may make it an appealing nutraceutical product for individuals seeking anti-inflammatory, anti-pain, anti-fungal, anti-bacteria and/or anti-spasm effects without disconcerting lethargy or dysphoria, said the company.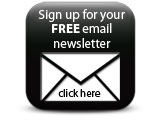 Because CBD is only sold as a medical marijuana product in Colorado, people have to be resident in the state to buy it.
Companies