Naturally innovative seaweed
April 2018 saw the launch of the Doctor Seaweed's Weed & Wonderful brand, which aims to bring seaweed into the mainstream with a range of accessible, consumer-facing products, including three organic seaweed infused culinary oils and seaweed capsules
As a marine biologist, Dr Craig Rose's work in commercial and academic seaweed research has earnt him the pseudonym Doctor Seaweed! As well as being the founder and Managing Director of Seaweed & Co., he is on the management group of the Scottish Seaweed Industry Association, an adviser to the British Phycological Society's Applied Algae Group and was a PhD supervisor at Newcastle University and a guest member of staff in the School of Marine Science.
Craig's business strategy is based on utilising sustainable marine resources that offer clear nutritional, health and environmental benefits. This includes the development of the PureSea range of naturally innovative seaweed ingredients, which are supplied to food manufacturers and nutraceutical companies. PureSea is now used in a wide range of products, including baked goods, snacks, beverages, fish, meats, sauces, soups, cheese and nutrition-based products such as green blends and supplements.
Forgotten food
Around 10,000 species of marine macroalgae can be found throughout the world. Seaweed's extraordinary diversity and abundance has led to most cultures using seaweed in some capacity — whether as a fertiliser, livestock feed or for human consumption.
The introduction of modern, sustainable harvesting techniques, and innovations in the application of seaweed, have enabled this forgotten food to be rediscovered for 21st century applications. Exclusively sourced under licence from the Crown Estate, in the pristine sea lochs of the Scottish Outer Hebrides, Seaweed & Co. has developed unique techniques and technologies.
Thorough assessments of every process are done — from how the seaweed is harvested, all the way through to the milling technologies — ensuring the delivery of extremely high-quality seaweed ingredients.
Dr Rose explains: "We've tested the same species of seaweed, from the same source, without implementing the PureSea patent pending process. This has demonstrated that our seaweed is higher on key quality measures such as antioxidants and polyphenols. We only use organic Hebridean Ascophyllum seaweed — also known as egg or knotted wrack. This species has been specially selected for its levels of iodine. Every batch is uniquely DNA authenticated for full traceability of species and provenance."
Medical research to support health benefits
In terms of addressing nutritional concerns in the marketplace, along with overcoming application barriers, extensive scientific research underpins all of Dr Rose's work.
For example, PureSea can be used to boost flavours and replace salt, naturally enhance nutritional profiles, especially minerals and trace elements, and enable EU-approved health claims linked to naturally rich sources of iodine, such as metabolism, thyroid health, cognitive function, skin, nervous system and development in children. Furthermore, ongoing research suggests that PureSea can also be used to address aspects of obesity and diabetes.
Managing iodine levels in the population
Iodine has played a vital role in our evolutionary story. It continues to be crucial to human development today, with the World Health Organization (WHO) reporting that "iodine deficiency is the world's most prevalent, yet easily preventable, cause of brain damage." Unfortunately, the UK is one of two high income countries with iodine deficiency issues, and has a rate worse than South Sudan.
Reports show that 76% of young girls in the UK have a diet that's iodine deficient. This is primarily thought to be down to a diet that increasingly lacks fish and dairy, both of which are main sources of iodine. The rise of veganism is arguably a positive development for the environment, and seaweed sits neatly within the plant-based dietary category.
Without the right type of seaweed as part of that vegan mix, iodine will be in very short supply. In fact, seaweed is the only natural, vegan source available.
Knowing which seaweed to use is, of course, important. The diversity of seaweeds is reflected in the wide range of iodine levels. The "kelps" or kombu can be extremely high in iodine, and are often available from sources that do not accurately measure the iodine levels by batch.
Kelps have been reported with levels of up to 20,000 µg/g. With WHO's recommended safe upper limits being at around 1100 µg/g, it doesn't take much kelp to exceed those amounts.
However, it is also essential to note that much of the iodine in seaweed is bound within fibres and simply excreted and never released. The Ascophyllum nodosum seaweed that is used for the PureSea range has a typical iodine level of approximately 700 µg/g, which is a far more moderate level.
Furthermore, research published in the British Journal of Nutrition states that: "We found a difference in the amounts of iodine excreted between those with either sufficient or insufficient iodine intake."
"This is consistent with the generally held view that most of the iodine will be excreted in urine if iodine stores are replete. In vitro digestion confirmed the limited release of iodine from the seaweed matrix in the first gastric and intestinal phases of simulated digestion."
"We found that colonic fermentation of seaweed is important to free iodine from the seaweed matrix, with the mechanism being reliant on the fermentation of the polysaccharide matrix or metabolism of organic iodine. Therefore, the seaweed matrix may delay iodine absorption (compared with KI [potassium iodide, an artificial source of iodine]), with iodine being released from the food during a longer period."
Obesity and diabetes
Dr Craig Rose
Globally, one of the biggest health challenges being faced is obesity and diabetes. Finding ways to naturally address these issues is central to many governmental and health body agendas. Research on PureSea by Newcastle University Medical School is demonstrating that its products have the potential to help manage blood sugar release.
This is because of specific polyphenols that inhibit amylase, which is responsible for the breakdown of carbohydrates. In doing so, sugars are released more slowly to the blood, which can result in feeling fuller for longer.
These results were found with PureSea Natural. When using PureSea Protect, it was found that the plant-based microencapsulation coating protected polyphenols through the gastric phase, with better release in the small intestine. This increased the likelihood of even more efficacious amylase inhibition.
Furthermore, the neutral flavours and solubility of PureSea Protect make it applicable in almost any food, beverage and nutrition product, offering potential blood sugar management benefits as well as being a natural iodine source.
Further applications
The overwhelming benefits of seaweed are starting to gather pace amongst well-informed consumers. There is a heightened demand for seaweed in all its forms, with Global Market Insights predicting that the commercial seaweed market will exceed $87 billion by 2024. It is up to brands such as PureSea and Doctor Seaweed's Weed & Wonderful to ensure audiences are aware of products' provenance and have creditable scientific backing for any associated health claims.
In addition to harnessing the power of seaweed their own Weed & Wonderful infused rapeseed oils, other developments have been successfully conducted to research and create seaweed-based products. PureSea Natural has multiple successful applications, yet there are some limitations regarding its scope.
Sometimes, the typical seaweed flavours just don't work. This included, for example, adding coatings to snack foods, in sweet beverages and sports nutrition. As a consequence, Seaweed & Co. developed PureSea Smoked, which is a naturally oak smoked version of PureSea Natural. It offers all the same benefits, plus superb smoky, unique flavours. This has been especially beneficial in snack foods, meats and more.
To further these developments and access the beverages and sports nutrition markets, Seaweed & Co. has developed its PureSea Protect ingredient — a microencapsulated seaweed powder. This offers all the same benefits of PureSea Natural, plus the protection of key nutrients during digestion; and, because of its neutral taste, it protects the finished products from more typical seaweed flavours. Furthermore, PureSea Protect is highly dispersible and appears to be almost fully soluble in liquids, making it ideal for use in clear beverages.
What's next for seaweed
Dr Rose concludes: "We are at the forefront of the rediscovery of this forgotten food in the West. There is widespread knowledge of Japanese cuisine such as sushi and the association with seaweed. Seaweed & Co., though, is developing something very different, with Scottish provenance, at commercial scale and with quality assurance that goes far beyond many of the more artisan brands that are on the market."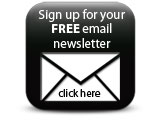 "The evidence of the successes of PureSea ingredients is seen in products as varied as nutritional supplements to snacks to cheeses and mayonnaise … and being used by companies and brands as large as Marks and Spencer, Waitrose and PepsiCo."
Companies