Nature's Bounty Optimal Solutions introduces women's multivitamin gummies
A simple approach to support beauty from the inside out and daily nutrition
Nature's Bounty, one of the most trusted names in vitamins, supplements and nutrition, is excited to introduce its Women's Multivitamin Gummies, the newest addition to the Optimal Solutions health, beauty and wellness line.
This supplement helps to provide women with the nutrients needed to support a healthy, strong and beautiful body.
'With women's health and beauty at the core of our mission, we strive to create the perfect blend of accessibility and convenience without compromising nutritional value,' said Derek Bowen, Senior Vice President and General Manager of Nature's Bounty.
'The new Optimal Solutions Women's Multivitamin Gummies are a comprehensive way for women to receive the daily nutrients that help support them throughout the various stages of their lives,' he added.
The Optimal Solutions Women's Multivitamin Gummies capture more than 10 key nutrients, which are delivered in a delicious raspberry flavoured gummy. Specifically formulated with calcium, vitamin D and B for bone and immune health, as well as energy support, the new multivitamin offers key ingredients to help support women's nutritional needs.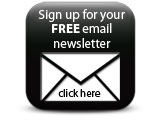 Additionally, each daily serving of the Women's Multivitamin Gummies contains 50mg of collagen.