Naturex hires Olivier Rigaud as Chief Executive
He joins the company from Tate & Lyle Speciality Food Ingredients
Olivier Rigaud
Naturex has reinforced its management tesm with the appointment of Olivier Rigaud as Chief Executive.
With a degree in Chemistry, Rigaud began his career with Amylum (starch) in 1988, which was subsequently acquired by Tate & Lyle, a UK-based multinational and global provider of ingredients for the agribusiness industry, and has been President of its Speciality Food Ingredients division since 2010.
With 26 years of experience in the field of ingredients both within a medium-sized company as well as in a group with an international dimension, Rigaud 'stands out as a person of value who will be capable of leading the development of Naturex with passion and energy', the Avignon, France-headquartered company said.
Thierry Lambert, Chairman of the Board of Naturex, will assist Rigaud in fulfilling his new functions, which commence this Autumn, and will continue to occupy an executive role in spearheading the company and its strategy.
'It is with great pleasure and satisfaction that I welcome Olivier Rigaud as Naturex's Chief Executive. His recognised knowledge of our business and his qualities as a person make him an ideal candidate and I am very much looking forward to working with him as a team in pursuing Naturex's development,' commented Lambert.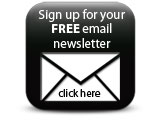 Rigaud added: 'I am delighted and proud of having been given this opportunity to join Naturex, an international group that has already achieved a number of successes and that continues to pursue ambitious goals, and I am looking forward to contributing to its future successes in this new role.'
Companies