Naturex rides America's organics boom
Sales of Naturex's organic ingredients in the US have more than doubled in the past 2 years thanks to the boom in America's organic food and beverage market – the value of which grew 11.6% to $36.9 billion in sales in 2015
The natural ingredients company has been expanding its organic product offer in response to this trend, and now offers a total of 50 organic ingredients – a third more than two years ago.
Naturex supplies organic botanical extracts, natural colours and fruit and vegetable powders for use in a range of food, beverage and nutraceutical applications.
Turmeric, moringa, acerola and cranberry are among those ingredients driving Naturex's increased organic sales, and all will be a central focus for the company at the forthcoming Engredea trade show in Anaheim (10-12 March 2017).
Exhibiting at booth 639, Naturex will showcase its traceability programme, which guarantees that all of its organic extracts meet the highest standards of quality and authenticity.
Tipping point
Timothée Olagne, Naturex's Marketing Director for Nutrition & Health, said: "Sales of organic products in the US have been enjoying steady growth for several years now and they have reached a tipping point that has taken organic into the mainstream. The organic market is strategic for Naturex as it is at the center of our mission to bring cleaner, healthier and more nutritious natural ingredients to market. We are very well positioned and we will continue to develop our organic range of natural colours, functional botanical extracts and fruit and vegetable based ingredients."
A new nutrition prototype based on organic moringa powder will take centre-stage for Naturex at Engredea 2017.
The Moringamulti concept contains Naturex's unique full spectrum moringa powder, standardised to 1% omega-9 and 600ppm of vitamin E.
It is combined with whole acerola powder standardised to 34% vitamin C and mushroom powder standardised to 5000IU/g of vitamin D.
All of the ingredients in the concept product are certified 100% USDA organic.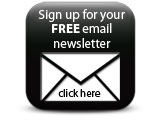 Mr Olagne added: "As a result of our cross-market expertise, Naturex can offer an extensive range of organic ingredients for all kinds of food, beverage and nutraceutical applications. With demand for organic products rising fast in the US, there has never been a better time to explore how natural organic ingredients from Naturex can help you to tap into this trend successfully."
Companies