Naturex strengthens its management team with two industry senior executives
Naturex, a global leader in natural specialty ingredients, announces the addition of Mary T. Clarke and Reza Kamarei, PhD, to its team of high-profile senior executives
Mary T. Clarke
Mary T. Clarke, Senior Vice President and General Manager for North America, comes to Naturex with a wealth of experience within the specialty ingredients industry, notably the food, pharma and personal care sectors.
Her background includes an executive MBA in finance from the University of Delaware, and a BE in chemical engineering.
Her extensive expertise in leading global manufacturing businesses and recognised ability for developing talent and driving results, will be a valuable asset to the Naturex team.
Mary's most recent roles as General Manager with global ingredients companies will help her transition smoothly into her current position with Naturex, where she will be responsible for the North American business, including regional strategy for Bright2020.
"I am excited and proud to lead Naturex's North American team," said Clarke. "Our employees are at the heart of our success and I look forward to writing the next chapter in our 25-year history with them."
Reza Kamarei
Reza Kamarei, PhD, Global Nutrition and Health R&D Vice President, holds four academic degrees in the field of nutrition and food science, including a PhD in food science and technology from the Massachusetts Institute of Technology (MIT).
He has extensive R&D and management experience in the areas of functional ingredients, nutraceuticals, food and beverages and dietary supplements. His executive expertise at various corporations and his track record of substantial contribution to the growth and profitability of global and national corporations makes him a key addition to the management team.
Being the inventor and co-inventor of numerous US and international patents and the author of many scientific papers, Reza's missions at Naturex will include coming up with creative ideas, developing new products and technologies, improving existing products and contributing to the group's open-innovation initiatives on a global level.
"I'm thrilled to start a new challenge within Naturex and look forward to working with the team to further develop an extensive innovative product range," he said.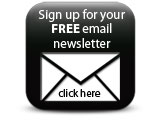 Olivier Rigaud, Naturex's CEO, said: "The appointments of Mary and Reza are a sign of our commitment to achieving our Bright2020 objectives. I'm confident that both Mary and Reza will play key roles in delivering Naturex's growth targets and outstanding service and innovation to our clients."
Companies