Ned Becker joins Columbia Nutritional executive team
Ned will be focused on business development initiatives
Columbia Nutritional, a rapidly growing premium contract manufacturer and product development services company in the dietary supplement industry, has added Ned Becker to the team as Executive Vice President.
Ned will be focused on business development initiatives that will include expanding the awareness of Columbia Nutritional's services and capabilities, while working directly with new and existing customers.
Mr Becker has more than 25 years of combined experience in the dietary supplement, OTC, food and beverage industries in various sales, marketing and business development roles. He was a cofounder, Board Director and Vice President of Sales, Marketing & Business Development for more than 13 years with Nutritional Laboratories International, another leading US dietary supplement contract manufacturer.
Most recently, he served as Vice President of Sales and Marketing for PD International, a premium supplier of specialty ingredients and finished dosage products in the OTC and specialty pharmaceutical industry.
'I am pleased to have Ned join the team and am confident he will have a positive impact on our business,' said Kevin Unger, Columbia Nutritional's CEO. 'It is rare to find someone with exceptional experience, skills and, most importantly, impeccable integrity.'
Columbia Nutritional is a US-based, 20 year old contract manufacturing and formulation development services company. During the past 3 years, under the leadership of CEO, Kevin Unger, Columbia has seen an increased demand for its services owing to investments made to increase the quality and regulatory compliance processes as well as overall capabilities output.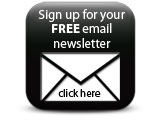 The company's manufacturing expertise lies in the development and production of capsule, tablet and powder mix dosage forms with complete turnkey packaging options. Columbia's main operation is based in Vancouver (WA, USA) and will be adding a second operation in Columbus (OH, USA) by end of August 2016, with added high volume manufacturing and packaging capabilities. The Vancouver site is currently NSF certified, while the Ohio site certifications will include NSF, NSF Sport, Organic and TGA.
Companies