New GC analyser solutions
Solutions from SCION Instruments extended for petrochemical, environmental and food safety applications
SCION Instruments, global supplier of GC and GCMS instruments and chromatography data system, is pleased to announce new GC analyser solutions which tailor the capabilities of gas chromatography systems to meet specific analytical requirements.
Based on their 436 and 456 gas chromatography platforms, SCION Instruments has the capability to configure systems with multiple columns, switching valves and temperature controlled ovens.
For 2017, several new analyser solutions are featured, such as:
The SCION SPT (Sample Pre-concentration Trap) is a powerful tool to help chromatographers to perform low level determinations. The applicability ranges from environmental to gas purity analysis.
SCION presents a system for gas analysis making use of the latest technologies in instrumentation as well as column technology. The result is a extreme fast analysis with a large dynamic range, from ppm to 100%.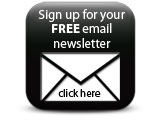 The company will introduce the new analyser solutions for GC on its booth 1644 at Pittcon 2017.
Companies