New Hydrosol stabilising systems benefit the dairy and meat industries
Among the new products in Hydrosol's portfolio are customised ingredient combinations for processed cheese products
Hydrosol, a leading international supplier of stabilising systems, will present useful new products at this year's Gulfood Manufacturing in Dubai.
They include functional systems for cheese products and recombined alternatives, as well as all-in compounds for flavoured milk drinks. For the meat industry, the company offers stabilising systems for the low-cost production of poultry products as well as all-in compounds to manufacture vegetarian and vegan products. At booth S1-B34, trade visitors can learn in detail about the benefits of the various formulations.
High-revenue dairy products and cheese analogues
Among the new products in Hydrosol's portfolio are customised ingredient combinations for processed cheese products, as well as recombined alternatives to white cheese, processed cheese and mozzarella. With these stabilising systems production is simple and economical, and the final products have the desired flavour, consistency and processing properties.
The new all-in compounds for flavoured milk drinks also ensure simple and sure production. The compounds contain hydrocolloids, emulsifiers and a range of flavourings, from vanilla and cocoa to banana, mango and orange, to nutty, spicy notes like almond and cardamom. Hydrosol also offers successful, industry proven stabilising systems to make Greek yoghurt and labneh.
Potential for the meat industry
The stabilising systems that Hydrosol offers for poultry products are centred on solutions to reduce the costs of making poultry sausages. In addition to reducing the amount of meat without sacrificing quality, this also means developing custom-tailored formulations that are suitable for processes such as co-extrusion with edible, alginate-based casings. The company also offers solutions for the special requirements of Halal products, such as compounds for emulsifying vegetable oil in cooked sausages or for making diceable fat analogues.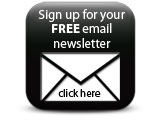 To meet the growing demand for vegetarian and vegan products, Hydrosol has developed the new HydroTOP Vegan all-in compound. This functional system permits the production of a vegan mass that can be formed into nuggets or used as the basis for döner kebab or shawarma. The final products have a very good, firm texture when eaten hot, and a pleasing bite. Their mild taste without off-flavours and comparatively high protein content of 9% are further benefits.
Companies