New MenaQ7 Vitamin K2 patents granted
NattoPharma ASA has announced it has successfully secured patents in Israel, the USA and Australia for its nature-identical synthesis creating MenaQ7 PharmaPure Vitamin K2 as MK-7, enriching the company's already robust patent portfolio
Israel — 31 July 2017 patent #238199 "Process for preparation of MK-7 type of Vitamin K2" was granted
US — 28 August 2017 Notice of Allowance for patent #14/435,260 "Process for preparation of MK-7 type vitamin K2" was issued
Australia — 5 July 2017 Notice of Acceptance (NoA) was issued for patent #2013330517 "process for preparation of MK-7 type of vitamin K2". This NoA was published on 20 July
"This unique patented process results in the world's only truly all-trans synthetic Vitamin K2 as MK-7," says William Sommer, NattoPharma's VP of Global Development & Regulatory.
"Our material is of the highest quality and superior to anything else on the market, so much so that it currently be utilised in two studies sponsored by the traditional medical community."
"These studies are evidence that the medical community recognises the difference a vitamin can make for human health and in selecting MenaQ7 PharmaPure, they want to use the purest, all-trans material for future further confirmation and discovery of health benefits," he continues.
"This technology also ensures supplement providers deliver the MK-7 with the health benefits consumers desire."
Sommer adds that NattoPharma has made significant intellectual and monetary investments in technologies, and that the company is committed to actively monitor market developments to protect the company's intellectual property rights throughout their lifespan.
"The approval of these patents represents another milestone for NattoPharma and our partners," concludes Sommer.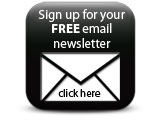 "This further strengthens NattoPharma's global IPR‐platform and improve our competitive position in the within the food supplement market."
Companies