New YouTube video explains active folate benefits of Quatrefolic 360°
Video explains the role of the 5-MTHF active folate in health, where - contrary to folic acid – the "finished" and biologically active form of folate can be immediately used
How can the many benefits of Quatrefolic in human health be clearly and directly summarised? A new video entitled Quatrefolic 360° health answers to this question.
The realisation of a dynamic and pretty sequence of moments telling about the human life cycle, where the amusing protagonists ask what to do to ensure an optimal physical condition at all stages of life, as well as how to support health during particular physiological and altered health conditions.
A 360 degrees view of the role of the 5-MTHF active folate in health, where - contrary to folic acid – the "finished" and biologically active form of folate can be immediately used without any kind of metabolisation to support the reproductive stage, homocysteine metabolism and cardiovascular health, mood & brain functioning and much more.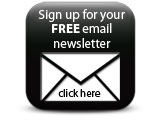 Watch and learn why the active folate can guarantee a 360-degree health. See the video here.
Featured Companies