New Zealand blackcurrants could improve running performance, study finds
CurraNZ supplement could allow athletes to cover up to 10.6% more distance in high-intensity running sports
A supplement made from New Zealand-grown blackcurrants could help athletes perform more sprints, feel less tired and improve post-exercise recovery, research by the University of Chichester, in West Sussex, UK has found.
The supplement is used and endorsed by Ross Murray, Team GB London 2012 Olympic 800m semi-finalist.
Participants took the blackcurrant supplement CurraNZ in a study using a high-intensity intermittent running model that mimics sprinting patterns in sports such as football and rugby.
The research found that athletes could run further before reaching exhaustion and increase their running distance by an average of 10.6%. They could also increase the distance covered in sprints by up to 10.8%, with one in three athletes showing improvements of greater than 15%.
In addition, the athletes had greater lactate tolerance and showed increased lactate clearance up to 30 minutes after exercise, and improved recovery.
These findings may have implications for individuals involved in endurance activities
In a similar study (Wylie et al, 2013), nitrate-rich beetroot, popular in sports circles in recent years, was shown to deliver gains of 4.2%. In comparison, New Zealand blackcurrant's 10.8% increases for sprint distance covered compares favourably and highlights its potential use as a training and competition aid for athletes.
New Zealand blackcurrants contain one of the highest concentrations of polyphenols in any commercially-grown food. The fruit's anthocyanins are the active ingredient that delivers the sports performance and recovery benefits.
Mark Willems, Professor in Exercise Physiology at the University of Chichester, said: 'Our work on New Zealand blackcurrant extract indicated so far that enhanced performance can be obtained for exercise at different intensity and duration. These findings may have implications for individuals involved in endurance activities or team sports with repeated sprints.'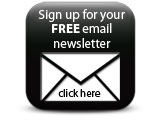 CurraNZ is the only New Zealand blackcurrant anthocyanin supplement available in the UK. It is sold exclusively by Health Currancy, Surrey.
Companies