New botanical extract introduced at SupplySide West Show in Las Vegas
GCI Nutrients USA, a worldwide ingredient supplier, now offers OLIVIE olive tree extract
This new olive ingredient has efficacy supported by five clinical trials.
This amazing botanical is mechanically extracted without the use of solvents, thus delivering unmatched antioxidant results.
OLIVIE products are organic, Halal and Kosher certified and they come in oil, pearls and powder forms.
For the whole story of this amazing new ingredient, see the OLIVIE website.
GCI Nutrients is a wholly owned subsidiary of Greater Continents Worldwide, a Nevada corporation.
Since 1970, GCI has been building strategic partnerships with its customers and vendors by offering a robust product line coupled with exceptional customer service and informational support.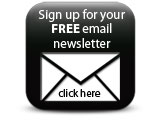 From its offices worldwide, GCI certifies all of its supply partners and guarantees quality, delivery and best pricing.
Companies