New brand set to deliver step-change in the UK's liver health
Business with a social conscience will filter liver-helping nutraceuticals into the expanding beverage market
Liver Health UK Asanka de Silva
A new company, Liver Health UK, has been created to tackle liver disease on three fronts: by creating preventative consumer products; by educating the public about the dangers of liver disease; and by using portion of its sales to fund liver disease research in the UK.
Liver disease is one of the fastest growing health issues in the UK, with one in four people at risk of liver damage or disease, usually unknowingly. However, small lifestyle changes can have a significant impact in prevention of non-alcohol related liver disease, or fatty liver disease.
Liver Health UK will initially focus on the development of a new nutraceutical drinks brand, aiming to be on UK retailers' shelves this year.
It will be a natural, preventative everyday beverage, available in at least two new-to-market flavours and aimed at the ambient juice category.
Liver Health UK is the brainchild of Asanka de Silva, a highly-experienced brand specialist and marketer and with a strong track record in delivering success in the drinks category, including with Coca-Cola.
Following personal experience of liver disease within his family, De Silva combined medical and consumer research with his day job to create Liver Health UK.
De Silva said: "Liver disease is on the rise in the UK. With no definitive cure, we aim to create nutritional, healthy products that will allow consumers to adopt a course of action that could help prevent damage."
"Small everyday changes can have a big impact on improving liver health – our products will allow the consumer to make that choice as part of a healthier lifestyle."
Facts about liver disease
There are more than 100 different types of liver disease
63% of liver disease patients in the UK suffer from non-alcohol related liver disease
If left untreated, non-alcoholic fatty liver disease (NAFLD) can develop into chronic liver disease
Liver disease is the only major disease on the rise in the UK
Liver disease is usually linked to excess alcohol consumption but is commonly caused by other lifestyle factors such as obesity and unhealthy consumption levels of sugars and fats.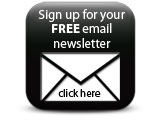 Liver Health UK will tap into the expanding market for nutraceutical products, which is worth more than £250m every year and growing at double digits. Within the market, nutraceutical beverages are the fastest growing segment.