New cannabis nutraceutical chewing gum in production by biotechnology company
Creators of the original CanChew, the world's first patented controlled-release cannabinoid chewing gum, have introduced their upgraded cannabis gum CanChew Plus
CanChew Plus
Currently under clinical research in the Netherlands but available across the US, it stands alone as the most well-known cannabis gum product on the market.
The product is produced by publicly traded company AXIM Biotechnologies.
Each piece of spearmint flavoured gum contains 10mg of cannabidiol (CBD), which does not show the same psychoactivity as tetrahydrocannabinol, the principal psychoactive extract in cannabis.
The gum also features a patented delivery system that uses microencapsulation which times the release of the CBD for maximum absorption.
Designed to be 60% smaller than the original CanChewÒ gums, the company hope that the consumer will benefit an improved chewing experience.
Furthermore the gum has been designed so that it does not contain any artificial sweeteners or preservatives; as well as being non-GMO, gluten free, vegan and kosher.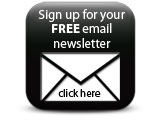 "We are excited to introduce the new and improved version of our popular controlled release CBD chewing gum. With patented microencapsulation technologies, the new products will offer higher absorption rate and more predictable delivery of our hemp oil extracted CBD. As we move forward with various clinical trials, we remain committed to bringing better cannabinoid based nutraceutical product to consumers," - George E. Anastassov, MD, DDS, MBA and Chief Executive Officer of AXIM Biotech.
Companies