New clean label research shows the power of clean ingredient lists
Ingredients | Packaging | Research
New research, commissioned by functional ingredients manufacturer BENEO, shows that consumers pay more attention to what is inside the products they are buying, than to either the product's description, or the brand name itself
This highlights the drive by consumers to make healthier choices and shows the continued importance of manufacturers offering cleaner label, product alternatives in their portfolios.
BENEO's online quantitative clean label consumer survey was done with 3000 consumers from the UK, Germany and the US and the research gives insights into shoppers' product choices and their preferred ingredients when buying cleaner label products.
Ingredients more than brand
It seems that there is a stronger female bias to those preferring to analyse the ingredients in their products, rather than buy on brand alone. However, the results also show that brand is not as important to male purchasers as what is in the product, showing that the healthier living message isn't gender specific.
When shopping for a new product, what do you usually read on the packaging?
The ingredient list – 51% Total, 56% USA, 51% UK, 47% Germany (53% female, 49% male)
The brand – 45% Total, 51% USA, 43% UK and Germany (48% male, 43% female)
The product description – 49% Total, 51% UK, 49% Germany, 46% USA (50% female, 47% male)
The drive to all things natural continues unabated and when consumers were asked what characteristics they expected from a natural product, 59% expected a natural product 'to be healthy' (54% Germany, 60% UK, 63% USA), 53% wanted it 'to not be genetically modified' (50% UK, 50% USA, 60% Germany) and 50% said it should 'be a quality product' (46% Germany, 53% UK, 52% USA).
Also high on the list of expectations for a natural product were for it 'to have a pure taste' (44%), 'be safe' (40%) and for it 'to be low in sugar' (39%). This again demonstrates the importance of ingredient choice for manufacturers considering recipe reformulation.
Unmodified food starches and flours
With the survey showing that consumers combine 'natural' and 'healthy' in their minds, it is no surprise that these phrases were strongly associated with rice.
When the characteristics of key starch and flour ingredients (rice, corn, potato, tapioca and wheat) were compared, rice came out on top as 'a cupboard ingredient' (67%), 'healthy' (58%) and 'easy to digest' (51%). This again demonstrates the power of choosing ingredients for recipe reformulation that are known and that consumers associate positively with.
On pack – naturally!
With product descriptions seen as important by almost half of respondents, a variety of clean label claims were put to the test on the front of a tomato sauce.
The most popular was 'no preservatives/made with natural ingredients', with 56% of consumers saying it showed that the product was natural and also that it had a clear, understandable label.
The consumers were also shown three different lists of ingredients for a tomato sauce; one with modified corn starch, one containing rice starch and one with an E-number; 73% of consumers preferred the tomato sauce with rice starch, compared with just 19% with modified corn starch and 8% with an E-number.
The results show that consumers clearly connect a natural product with one that is free from additives and artificial ingredients and they are also looking for clear, relevant claims on pack.
Myriam Snaet, Head of Market Intelligence and Consumer Insights at BENEO, comments: "Clean label has been a topic of great interest to consumers in recent years. Our research results show that ingredients lists are powerful purchasing motivators for consumers and can even be more important than the actual brand of the product."
"This focus on ingredients could encourage product switching if manufacturers don't take consumers' desires to eat more cleanly seriously. The research also shows that consumers combine the words 'natural' and 'healthy' and as such, food and drink producers need to ensure that the ingredients they are putting on the label are seen by consumers to be ingredients that they can relate to in a positive way."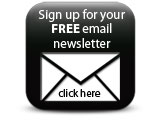 "The research highlights that BENEO's newly launched clean label rice starch, Remypure S52, is well placed to help manufacturers create unique textures and excellent product stability, even under harsh processing conditions."
Companies