New clear-on-clear label adhesive from HERMA
Unrivalled transparency in wet conditions
Clear-on-clear labels make a sophisticated impression, but can be problematic if required to withstand wet conditions.
The framing effect is especially undesirable. It occurs when moisture causes an unsightly white haze to creep across the applied label from its edges.
This problem is eliminated by the highly transparent label adhesive 62F, which is now available from HERMA.
It was developed specifically for clear-on-clear applications in which moisture is a factor, as in the drinks industry. Even when tested by immersing in water for 96 hours, it failed to trigger any clouding.
The adhesive is further characterised by high initial tack and very good resistance to oils and aqueous media. Its flow behaviour is similarly outstanding.
No secondary cross-linking with multi-colour printing
In view of its properties, the permanent UVA adhesive is designed specifically for challenging and critical applications in the cosmetic, food and pharmaceutical industries in particular. Alongside its other benefits, the 62F grade is not subject to secondary cross-linking (unwanted hardening) in connection with multi-colour printing and prolonged UV curing.
The adhesive therefore retains its good flow behaviour. To ensure that the labels preserve their qualities for their entire life, the new grade offers especially good resistance to light, heat, water and ageing.
In view of its unconditional approval by the German test institute ISEGA, it is also suitable for direct contact with dry, moist and fatty foodstuffs.
The new adhesive 62F is most effective in combination with the label film HERMA PP 50 transparent (grade 885). Thanks to special surface treatment, this film delivers good print quality with all the conventional printing techniques. It produces visually very appealing, glossy and highly transparent labels.
The clear-on-clear adhesive 62F is the latest addition to HERMA's range of speciality products.
"Grade 62F further underscores our existing strong reputation as a problem-solver," insists HERMA managing director Dr Thomas Baumgärtner. "Our standing has encouraged us to focus investment activity on ultra-modern production technology in the last few years."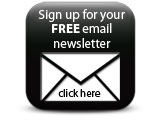 By way of an example, HERMA recently retrofitted a special, precision-dosing rotating bar nozzle to an existing coating plant for UVA adhesives. The nozzle applies the adhesive within extremely small weight tolerances to achieve an ultra-smooth finish, even with high grammages. "For special clear-on-clear label stock in particular, this is an essential precondition."
Companies