New design for nutrients
Doppelherz sparkles with effervescent IML packaging from Sanner
Food supplements are in vogue, especially effervescent tablets with vitamins and minerals.
However, their practical packaging usually lacks an exciting design. To increase attention at point-of-sale for their "Doppelherz" effervescent tablets, Queisser Pharma now relies on the IML Brilliance tubes from Sanner.
Combined with the proven desiccant closures, the manufacturer receives a user-friendly and attractive all-in-one solution.
In the highly competitive market for food supplements, effervescent tablets in tubes are considered one of the most effective and reliable dosage forms.
Compared with other packaging types, tubes do not crack or bend. The tablets cannot crumble; they are protected from light and moisture and have a long shelf-life.
The dietary supplements producer Queisser also relies on these advantages for the successful Doppelherz vitamins and minerals. Since the beginning of this year, customers receive an even more consumer-friendly and attractive packaging thanks to the Sanner Brilliance tubes.
Holistic concept from a single source
Queisser supplies customers in Europe, Russia and Asia with effervescent tablets. The company has been using the proven and tested desiccant closures from Sanner for more than 15 years.
Last year, they decided to switch to in-mould-labelling technology to achieve higher quality printing result and, above all, an improved readability for consumers.
"With the Sanner Brilliance tubes, we offer our customers a high-end product in high-quality packaging," says Jürgen Hennings, Product Manager Marketing at Queisser Pharma.
"The brilliant printing results increase the readability of the printed information, while providing a high quality impression and more attention at point-of-sale."
But these were not the only requirements: Queisser also needed a different tube length for the Doppelherz effervescent tablets. "Sanner was the only supplier able to promptly produce the according tube length with IML technology," Hennings explains.
Instead of the conventional 144mm, the Doppelherz tubes are 165mm long. Sanner developed a new IML-capable tool specifically for the production of these tubes.
"The combination of flexibility, quality and trust, together with the well-known desiccant closures were determining factors for our decision," says Hennings. The company now receives a holistic effervescent packaging solution from a single source.
Flexible packaging with brilliant design
Compared with conventional tubes printed with offset technology, IML tubes offer higher-quality, photorealistic printing with different surface structures. Up to eight colours and real metallic effects are possible. The good readability of the label, even for smaller font sizes, provides more space for product information, while the impact- and scratch-resistant decor ensures long durability.
The packaging can also be upgraded with additional features: consumers receive more detailed information via QR codes with just one click, while peel-off labels can be used as an additional information booklet.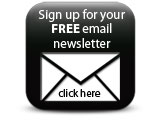 This way, customers get an attractive packaging with all the information they require in a small space — and manufacturers can increase brand loyalty thanks to a high-quality appearance and exceptional user-friendliness.
Companies