New ingredient capable of substantial egg replacement
Clean label egg replacement
According to the official European Commission figures, EU egg prices have risen by an average of 55.8% across Europe between November 2016-2017, and the worst affected areas have seen prices more than double.
With no end to this in sight, leading British owned starch specialist, Ulrick & Short has developed functional ingredients dedicated to egg reduction.
Derived from wheat and maize with a clean and clear declaration, the ovaprox egg replacer range is a credible, cost-effective and clean label alternative to egg or egg powder.
Ovaprox offers substantial replacement levels in various applications, which allows manufacturers to remain competitive while also not having to worry about the pressures of securing high volumes of egg, even at increased prices.
The applications ovaprox can go into are far ranging; it has already proven to be successful in a multitude of bakery goods such as muffins, cakes and pancakes, but also in applications such as mayonnaise.
Moreover, ovaprox is shear and heat stable, making it suitable for all factory processes — and is also entirely clean label, non-GM and has allergen free options, making sure back of pack declarations remain clear and transparent.
Director at Ulrick & Short, Andrew Ulrick, commented: "Owing to disruption in the supply chain the recent unprecedented price volatility in the butter and egg markets has demonstrated just how unpredictable these markets are and is putting a real strain on manufacturers. It looks as though this is here to stay in at least the medium term."
Ulrick added: "Both manufacturers and consumers alike are exercising more caution when purchasing products containing eggs."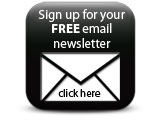 "So ovaprox plays a dual role in that it puts the mind of consumers and manufacturers to rest, but also provides a very cost effective and crucially price stable alternative."
Companies