New milestone for wild organic forest berry ingredients
Kiantama reaches a new milestone in guaranteeing safe and transparent supply of wild forest berry ingredients
Kiantama, a Finnish supplier of wild forest berry ingredients, recently received the official certification for its FSSC 22000 food safety management system.
Increasingly demanded by customers, this certification gives third-party verification that Kiantama fully complies with GFSI recognised food safety systems.
Standing for pure and ethically sourced food ingredients, FSSC 22000 certification is a natural milestone for Kiantama, verifying their pure wild sourced raw materials are not contaminated during the short and gentle processing.
Ethical sourcing practices are verified by established ISO 26000 Social Responsibility practices. Further, organic certification of the wild forest source gives assurance of origin, authenticity and traceability, and guarantees that the natural forest biodiversity is preserved.
Finnish family owned company Kiantama controls its entire short supply chain, from the forest source to customer delivery. Kiantama hand-picks its uncultivated, wild-growing berries, such as lingonberries and bilberries, direct from the pristine wild forests in Northern Finland and carefully processes them into dried berries, berry powders, purées and concentrates.
"Food safety and quality have always been on our focus at Kiantama. We see the FSSC 22000 certification as an independent verification that's important for earning trust. And trust is what honest food value chain players need to tackle food frauds, mislabelled origin and poor quality options," reveals Owner and CEO Vernu Vasunta from Kiantama Ltd.
Authenticity is increasingly crucial for food and health players to stand out within organic and naturally healthy food categories. Vegan/Vegetarian, clean label and free-from claims are becoming mainstream — and the organic market in Western Europe is estimated to grow 24% by 2020 (Source: Euromonitor International).
Consumers are also demanding more trustworthy products. According to The Nielsen Company, 72 % of global consumers value transparency and want to know exactly how products have been made.
Kiantama sees market opportunities within authenticity for ingredients such as its organic wild lingonberry ingredients.
Considered to be a novel red berry by most European consumers, lingonberry is full of healthy nutrients and fibre, and naturally low in sugar. Compared with its closest cultivated relative, cranberry, wild lingonberries offer many benefits: exclusive wild origin and full traceability from the point of picking, through a vertically integrated value chain.
Wild-growing lingonberries inherently produce a steady annual crop, and Kiantama's close proximity to the forest source ensure supply continuity to meet growing demand.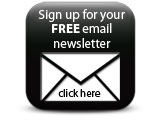 "Lingonberry provides enormous opportunities to reach health and ethically conscious consumers. To meet their expectations, food safety and quality should never be compromised – that's why this new certification provides even greater value for our customers," explains Sales and Marketing Manager Teija Ruokamo from Kiantama.