New organic certified wild-sourced natural extracts increase supplement authenticity
New player Eevia focuses on 100% wild Arctic and organic extracts
Eevia Oy, a new Finnish-Norwegian producer of organic-certified plant extracts, recently received the Euroleaf organic certification. The company's entire product portfolio of wild Arctic plant ingredients is now organic and will be showcased in full scale at the Vitafoods Europe show in May.
Organic certification will be the future norm in plant-based supplements, and Eevia is committed to being the forerunner with more authentic, ethical and transparent natural health products. Misleading claims, non-authentic ingredients and confusing labels are increasing consumer scepticism within natural supplements. With our organic certified ingredients, customers can reinforce consumer trust with an easily recognisable third-party verified symbol, reveals CEO Stein Ulve from Eevia Oy.
According to the Mintel GNPD database, only 10% of all launched supplements are organic, yet the segment grew 20% in 2015.
Eevia Oy produces their standardised plant extracts from uncultivated, wild-growing plant raw materials such as lingonberries, bilberries, chaga and pine bark. All plants are hand-picked from the pristine Arctic forests in Finnish-Lapland. In fact, 99% of all Finnish-Lapland forests are organic certified. Organic certification of wild forest raw materials gives even further assurance of their origin, authenticity and traceability, and guarantees the natural forest biodiversity is preserved.
For marketers of natural supplements, organic certification creates an opportunity to stand out positively in the crowded supplement market. Certified organics meet the gap between the desire for natural solutions, and authentic trustworthy nutrition. Arctic origin simply helps make a product as pure and organic as possible, explains Ulve.
Previously operating as Fenola Oy, the new company Eevia Oy was established in January 2016 by merging Fenola Oy with the holding company, Fenola Group Oy, and the natural health company Nordic Nutrients Oy.
Our renewed name 'Eevia' means 'new life,' explains Håkon Volde, Eevia Oy co-owner and the Chairman of the Board and continues about Eevia's ambitions: 'With the respect for what wild nature can offer for human health, we decided to focus only on organic certified natural products. Eevia continues to manufacture the highest quality, standardised extracts previously provided by Fenola Oy. However, we'll be putting more focus on exploring new things that Artic nature can offer, and further researching how our products can contribute to healthier lives.'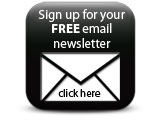 Eevia Oy operates its own production facilities in Kauhajoki and in Seinäjoki, Finland, both of which are located close to the raw material forest source in Finnish-Lapland. The short value chain and streamlining of key operations via the merger have now enabled more affordable pricing, giving even greater competitivity for customers.
Companies