New plant extract CMO announces launch
Purissima provides CMO services for ingredient suppliers of pure, natural compounds and pharmaceuticals, made-to-order, at commercial scale
Image as seen on company website
Health and wellness company Purissima has launched in San Francisco, US. Purissima provides CMO services for ingredient suppliers of pure, natural compounds and pharmaceuticals, made-to-order, at commercial scale.
Purissima has developed a bio-based ingredient platform technology that enables large-scale production and supply of natural, high-demand compounds currently derived from plant sources. The company website says it helps with active ingredients that are tough to source from the wild or challenging to synthesise.
The ingredients covered by Purissima support overall health and nutrition, plus provide high-impact therapeutics for people suffering from a wide range of neurological and metabolic indications, chronic pain, inflammation, sleep disorders, cancer and other chronic conditions.
Recognising the declining diversity of medicinal plants and the consequent threats of increased costs and reduced access to valued health and wellness ingredients, Purissima is committed to scaling its platform to provide broad access to natural and alternative remedies worldwide.
Rob Evans, co-founder of Purissima, said: "As a company dedicated to the democratization of personalized health and wellness, we now have the technology and expertise to enable millions of people around the world to live longer, happier lives."
Evans and his fellow founder, George Rudenko, have successfully pioneered new biotechnologies in the past, developing and commercialising a range of innovative products.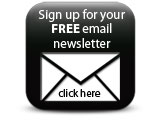 Purissima is a resident company of Johnson & Johnson Innovation – JLABS in South San Francisco.
Companies