New product to treat the symptoms of irritable bowel syndrome
Lesaffre Human Care to exhibit at Vitafoods Europe (stand number L80)
Looking for an all-natural long-term solution to reduce abdominal pain and discomfort? Look no further, Lesaffre Human Care (stand L80) is launching the first known probiotic yeast to specifically address the symptoms of irritable bowel syndrome (IBS).
The company will have a strong presence at the upcoming Vitafoods event, taking the opportunity to unveil the new brand identity created for this truly innovative ingredient, currently known on the market as Lynside Pro GI+.
This specific strain of Saccharomyces cerevisiae, selected by Lesaffre among thousands of proprietary strains and registered with the French National Collection of Microorganism Cultures as CNCM I3856, demonstrated a significant effect in improving abdominal pain and discomfort in individuals with IBS after 4 weeks of administration in 63% of subjects receiving the strain Saccharomyces cerevisiae CNCM I3856 compared with 47% in the placebo group (p=0.04).
The study also showed no adverse side-effects or habituation, which are often see with prescription drugs used to treat this condition.
This patented strain of Saccharomyces cerevisiae is therefore a real breakthrough in IBS-related symptom management, offering thousands of people afflicted by this gastrointestinal disorder the perfect all-natural partner for long-term use.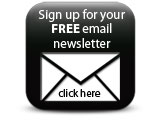 The recent publication of a first clinical study on this unique probiotic yeast in the journal Digestive and Liver Disease represents important support from the scientific community for Lesaffre Human Care.
Featured Companies