New report examines rapidly expanding vegan consumer market
HRA Food & Drink, Europe's leading specialist food and drink consultancy, has published a long-awaited report into the ever expanding vegan sector
The report compiles insights and development into the European Vegan market, which in the UK alone has increased by almost 360% in the last decade to an estimated 500,000 people. Other European countries also have high levels of vegan consumers, including Germany with around 900,000 vegans, and Italy with just over 600,000.
With veganism on the rise, business is slowly catching up with this trend – with a larger and more varied range of 'Vegan friendly' foods being launched each year.
The report examines the trends in the vegan market with many large retailers spotting the opportunity to bring out their own versions of vegan foods, particularly in the 'meat' and 'milk' categories'. These are significantly cheaper than branded versions of Vegan products and are therefore widening the market by making it available to a greater range of consumers.
In fact, Vegan food manufacturers themselves are beginning to move away from their traditional offerings to follow wider food trends, representing a 'maturing' of the vegan market; taking veganism away from its normal stereotype of 'health food' to a new, adventurous audience.
Hamish Renton, MD of HRA Food & Drink and author of the report, comments: "As supermarkets and other large retailers capture the lower end of the expanding market through 'own brand' price alternatives, a niche seems to be appearing for high quality, luxury products. Our report looks under the skin of this market and explores the brands that are jumping ahead to make the most of these opportunities."
Although transnational vegan product manufacturers do exist, the vegan market in Europe is primarily made up of smaller companies working on a country or regional basis, so manufacturers are able to develop products to suit regional markets. This attention to detail helps vegan consumers have a greater choice when shopping, as well as allowing consumers to retain their national 'food identity' after converting to veganism," he added.
The report also examines the reasons behind the rapidly rising numbers of vegans and delves into the emerging trends behind people choosing this as a way of life. It finds that they are not always dictated by ethical food practices, but can be as varied as vegetarians interested in meat substitutes, 'flexitarians' who do not identify fully as 'vegan', but attempt to reduce their consumption of animal products, health conscious consumers who perceive plant-based food as 'better for them' and people suffering from cows' milk allergies or intolerances.
However, ethical motivations behind Veganism still remain foremost, with concerns around animal welfare being heightened through the use of social media platforms; images of factory farming used by animal rights charities, information regarding livestock as a considerable source of global pollution, short films exposing cruel practices, and shocking facts about animal testing.
The Vegan Society estimates that around £4 million a week is being spent on vegan products. But the report, designed for the food and trade industries, also highlights the difficulty encountered by those choosing to live an animal free lifestyle in identifying 'hidden ingredients'. A good example of this is Isinglass, a fish protein used in the production of wine and beer as a fining agent. Under EU regulations, there is no legal requirement to include this in the ingredient list, which leads to widespread confusion.
Owing to legislation, it is still sometimes difficult for vegan consumers to know whether a food or drink product is suitable for their diet. Because of this there have been calls from vegan groups to define the terms vegan and vegetarianism under European law, and draft a legal set of guidelines for manufacturers.
At present, there are no specific EU laws regulating the use of the terms 'vegan' and 'vegetarian', nor any specific legislation around labelling. It is, however, subject to the same laws surrounding all foods under 'EU Regulation 1169/2011 on the provision of food information to consumers.'
Hamish added: "We're calling for clearer labelling of vegan products – although certification schemes do exist across Europe, there is no legislated definition of 'vegan' at a European level. One area that causes significant confusion is between vegan and vegetarian products."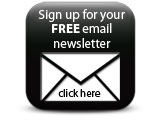 "Many consumers may assume that foods labelled as 'vegetarian' are also vegan, but this is not always the case – the disparity can cause confusion. Our report aims to examine and challenge this – we want consumers to have the power to make clearer choices," he concluded.