New seaweed innovations improve nutrient release and reduce negative flavours: study shows
A new microencapsulated seaweed ingredient has been shown in a study at Newcastle University's Medical School to protect key nutrients during the stomach phase of digestion, with better release in the small intestine for potentially improved bioavailability and functionality
This innovative seaweed ingredient also has significantly reduced aromas and flavours as compared to standard seaweed ingredients.
These near-neutral flavours mean the applications are vast across the food, beverage and nutraceutical products.
This unique seaweed, based on patent pending production, contains specific polyphenols known to inhibit key enzymes, slowing the release of sugars to the blood.
The microencapsulation protects these compounds, with research showing the potential to benefit weight management and aspects of diabetes is enhanced.
This research builds on the broader nutritional benefits of the seaweed, including the natural levels of iodine enabling EU Approved Health Claims.
The work continues at the University, with publications planned.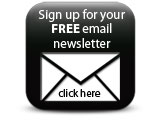 Seaweed & Co. will be attending Vitafoods with their distributor Gee Lawson (stand H20), where they will be launching their microencapsulated seaweed ingredient alongside other seaweed innovations based on their patent pending production processes.
Companies