New service offered at NIZO
Cholera vaccination model to measure how food changes the human immune response
Scientists from NIZO, in close collaboration with Wageningen University & Research and FrieslandCampina Research & Development, have developed and validated a new test to measure if a specialty food or supplement has health-benefits in humans.
The test is based on the immunological response to vaccination with a commercially available oral cholera vaccine.
The three organisations have worked together for 5 years to develop this oral cholera vaccination model. The research findings were published recently in Mucosal Immunology.
The model measures several different vaccine-specific antibody responses, for example in nasal mucosa and blood of volunteers, after vaccination with the commercially available human cholera vaccine Dukoral.
Vaccination with Dukoral is known to be suboptimal, resulting in a gradual and transient increase in anticholera immune response over time and to protect around 60-70% of the vaccinated population, making this model suitable to be used for health research purposes.
Els van Hoffen, Senior Research Scientist at NIZO, said: "We have established a well-designed setup to study the impact of nutritional interventions on an induced immune response in healthy subjects. If a food or ingredient increases the immune response in our model, it might also help to fight viral or bacterial infections. We expect that this model can provide mechanistic support for the potential of active ingredients to strengthen immune function."
The model will be applied by NIZO in clinical dietary intervention trials to prove general and high level health benefits, by subjecting healthy volunteers to a controlled challenge.
This research generates human data on clinical outcomes as early as possible in the development of new food products. The newly developed oral cholera vaccination model is currently available at NIZO as one of the possible human challenge models for use in clinical food trials.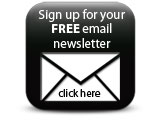 Research partners: The oral cholera vaccination model was developed by researchers at NIZO, Wageningen University & Research (Cell Biology and Immunology (CBI), Human Nutrition, and Host Microbe Interactomics) and FrieslandCampina Research & Development. This work will be included in a PhD thesis at CBI, WUR.