New starch boosts texture of block cheese
With more and more manufacturers under pressure to cut costs, affordability is a key driver of the processed and analogue cheese market
Ingredion has launched a new functional starch texturiser, PRECISA 655S starch. Developed for processed and analogue cheese with the aim to reduce recipe costs without compromising on texture, it can also be used to develop high quality vegan cheeses that deliver a texture close to that of real cheese.
The new PRECISA 655S starch can be used to replace costly ingredients in block processed/analogue cheese slices and shreds, while still delivering a high quality product with the desired elastic and bendable texture that is also suitable for vegan applications. The functional starch has been proven to make pizza cheese shreds less dry and feathery and produces less waste during the shredding process.
Severine Bensa, European Marketing Manager Texture for Ingredion, said: 'With more and more manufacturers under pressure to cut costs, affordability is a key driver of the processed and analogue cheese market. This is particularly true in emerging markets such as Eastern Europe, North Africa and the Middle East.'
'However, to win over consumers, manufacturers need to balance this with delivering a high quality eating experience. An important factor in determining the quality of a processed or analogue cheese is texture. With the new PRECISA 655S starch, manufacturers don't have to compromise. In fact, using our TEXICON language tool and culinary experts, we can advise on formulations and provide example recipes to help produce consumer winning products,' she added.
'We can also aid the development of high quality vegan cheese products, enabling manufacturers to tap into the growing number of consumers in Western Europe opting to follow a 'flexitarian' or vegetarian diet,' concluded Bensa.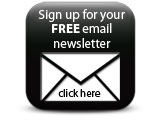 PRECISA 655S starch is a functional modified tapioca starch that can easily be used as a main component of block processed and analogue cheese. During tests prior to its launch, it demonstrated increased bendability of burger and sandwich slices.
Companies