New study shows low-fat spreads with added plant sterols lower LDL-cholesterol without impacting vascular function
Cardiovascular | Ingredients | Research
Results from the Investigating Vascular Function Effects of Plant Sterols (INVEST) study
Results from the Investigating Vascular Function Effects of Plant Sterols (INVEST) study published in The American Journal of Clinical Nutrition, show that a regular intake of a low-fat spread with added plant sterols lowers total and low density lipoprotein-cholesterol (LDL-c), without improving nor worsening vascular function.
In this study, it was observed that plant sterol intake did not affect flow-mediated dilation (FMD), while measures of arterial stiffness and blood pressure were also not significantly changed. After plant sterol intervention, LDL-c was significantly reduced by an average of 6.7%.
Study lead investigator, Rouyanne Ras, said: 'The positive impact that plant sterols have on total and LDL cholesterol is undisputed. The intake of foods with plant sterols modestly increase plasma plant sterol concentrations. This study adds to the growing body of evidence that these increased levels of plant sterols do not undesirably impact vascular function. A spread with added plant sterols is a good option for people seeking to lower elevated cholesterol.'
The INVEST study was a single-centre, randomised, double blind, placebo-controlled, parallel study with two treatment arms: a low-fat spread with added plant sterols and a control spread without added plant sterols.
The intervention period lasted 12 weeks and was preceded by a run-in period of 4 weeks to stabilise blood lipid concentrations. Study participants were hypercholesterolaemic but otherwise healthy men and women.
The primary endpoint was the impact of plant sterols on vascular function as measured by FMD. Secondary endpoints included the impact of plant sterols on other vascular function markers (arterial stiffness and blood pressure) and serum lipids and plasma plant sterol concentrations.
The study was done by a research group from Unilever Research and Development (Vlaardingen, the Netherlands) and conducted at the Charité Research Organisation in Berlin, Germany. Results showed
no significant change in vascular function, as measured by FMD (+0.01 percentage points; 95% CI: -0.73, 0.75) versus control
no significant change in arterial stiffness and blood pressure versus control
significant reduction in total- and LDL-cholesterol concentrations by on average 4.5% and 6.7%, respectively versus control
as expected, plasma plant sterol concentrations were modestly increased with plant sterol intake.
Other studies investigating the effect of phytosterols, which encompass plant sterols and stanols, also found that they had little or no impact on FMD despite significant reductions of 9-14% in LDL-cholesterol.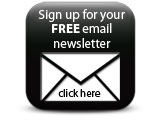 More than 45 human studies initiated or sponsored by Unilever have proven the efficacy of plant sterols in lowering LDL-cholesterol, an established risk factor for coronary heart disease (CHD).
Companies