New whey protein goes soft on tough snack bars
Arla Foods Ingredients has cracked the problem of hard protein bars with a new whey protein solution that stays soft for at least a year
Nearly half of US consumers (45%) purchased a high-protein bar in the past month, according to research.
However, owing to textural deterioration during shelf-life – a common issue with high-protein snack bars — it's likely that many of the bars had lost their soft and chewy texture by the time they were eaten.
To address this challenge, Arla Foods Ingredients has developed Nutrilac PB-8420, a whey protein that ensures protein bars retain an indulgent cohesive (chewy) texture for 12 months or more in ambient storage conditions.
Furthermore, the ingredient is all-natural and derived from cows' milk — helping to keep the recipe simple and ensure consumer demand for clean and clear labels is met.
To showcase the new protein solution, Arla Foods Ingredients has created a 28% protein apple and coconut protein bar concept that is the perfect blueprint for sports nutrition applications.
The bar will be unveiled on Arla Foods Ingredients' booth (4447) at IFT17 Food Expo in Las Vegas (26-28 June 2017).
Two more innovative product concepts will make their debuts at IFT17:
Clean & Clear Protein Water: formulated with Lacprodan DI-9213, a natural whey protein isolate that is neutral in taste and easily absorbed into the body.
Containing up to 8.5% protein, this ready-to-drink crystal clear beverage concept is a non-viscous, refreshing drink that's perfect for post-exercise recovery.
A serving of 360mL would qualify for a number of FDA nutrition content and health claims, as follows:
Sugar free – less than 0.5g per serving
Good source of protein – more than 10% of the Daily Reference Value for protein per serving
Low energy – 29.7kcal per serving (zero from fat and sugars)
Fat free – less than 0.5g per serving.
Protein-Enriched Chocolate Cookie: made with Nutrilac YO-8075, a whey protein ingredient that guarantees an end-product that delivers a crunchy texture and excellent taste.
This all-natural cookie concept delivers 20% protein per 100g, and is the perfect template for creating better-for-you treats. Despite the high protein content, this cookie solution offers easy dough handling and straightforward implementation in production facilities.
Inge Lise Povlsen, Senior Category Manager for Bakery and Beverages at Arla Foods Ingredients, said: "It's no secret that protein can sometimes present formulation challenges."
"These solutions all address common problems with texture and taste, opening the door to new product development opportunities that will tap into the growing popularity of high protein products."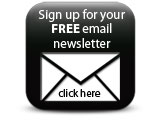 "Importantly, our ingredients are also 100% natural. Clean label and high protein are two of the industry's biggest trends, but they are not mutually exclusive and with this portfolio of whey protein solutions, there is a major opportunity to cater to both at the same time."
Companies