New year, new resolution, new diet
Innovation is no longer just a matter of finding the next new miracle weight loss ingredient
Lifestyle weight management programmes can help people to identify strategies that suit them
With the start of every new year, countless individuals pledge to lose weight.
However, this year, we are starting to see a noticeable shift in strategies — moving away from using diet products to just simply eating more healthily to achieve this popular New Year's resolution. According to Nielsen's Global Health & Wellness Survey, 'half (49%) of global respondents believe they are overweight, and half (50%) are trying to lose weight.'
Of those trying to lose weight, 75% are doing so by changing their diet whereas only 11% are taking diet pills/bars/shakes.
Although a good percentage still attempt to find a quick weight loss solution through the 'latest miracle pill,' that percentage is shrinking. For instance, the US market for weight loss pills decreased by 2.5% in 2014 with no expectations of rebounding in the near future. This decrease can be attributed to several reasons:
consumers have lost trust in dietary supplements, especially weight loss pills, and for good reason: the prevalence of exaggerated advertisements, the recent slew of negative media attention and, most significantly, their unsuccessful results
the increase of consumer awareness regarding overall health and wellness, leading to the preference of long-term diet plans and their gradual yet certain benefits compared with short-term diet plans and their often underwhelming outcomes
consumers are seeking health benefits through food and beverages: as the busy lifestyle of balancing home and work life become the norm, consumers are looking to simplify other aspects of their life, including nutritional intake; the convenience of a meal with added value and avoiding the ingestion of additional supplements are becoming a priority.
All these reasons equate to consumers taking their weight loss regiment into their own hands. This can be seen with the spike in wearable health trackers, health apps and personalised weight loss programmes, as well as consumers choosing healthier, more nutritious foods as opposed to diet products.
For manufacturers of weight management products, this means changing the focus of product development to meet these needs. Innovation is not only about finding the next new miracle weight loss ingredient anymore, it also involves familiar, research-backed ingredients, cutting back on calories and other undesirable components, adding beneficial nutrients, all while maintaining favourable organoleptic properties.
One such beneficial nutrient in the weight management category is protein.
Protein, once an ingredient that almost exclusively existed in the realm of bodybuilders, has achieved mainstream popularity. According to Nielsen's Global Health & Wellness Survey, 32% of respondents seek foods that are high in protein. It has specifically taken off in weight management because of its role in metabolism and satiety, as well as muscle maintenance for exercise.
But, more importantly, it has taken off because of the growing amount of studies supporting these functions.
In addition, protein powders not only provide nutritious value to the consumer diet, but, owing to its unique and diverse properties, it also adds developmental and promotional value to finished product formulators and marketers: it can bind water, texturise, build viscosity, form gel, emulsify, foam, form dough, spin fibre and bind flavour.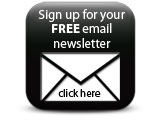 BI has specifically seen an increase in demand for plant-based proteins, such as our Faba Bean Protein 80%, Pumpkin Seed Protein 70% and Rice Protein 80%. This is because most plant-based proteins address the consumer trends of allergen-free, clean label and sustainable. All this, combined with its weight management benefits and consumer familiarity, makes protein the ideal ingredient for weight management products, particularly as consumers turn to long-term healthy foods as opposed to diet pills.
Companies