Next-generation sports nutrition solutions
Ingredient innovator Glanbia Nutritionals presents FerroBoost P, the world's first oxygen enhancer to combine the power of iron, Bioferrin 2000 and vitamin C
Presented at this year's Vitafoods exhibition in the first prototype of its kind, FerroBoost P activates iron in the body to help reduce fatigue for optimal physical performance.
Bioferrin lactoferrin is an iron-binding protein fraction derived from whey. Lactoferrin supports iron uptake, digestive comfort and general wellness, and is comprehensively researched. Bioferrin has recently received EU Novel Food approval, which now permits its use in food supplements as well as several other types of foods. With a new product on the market, Dr Kevin Robinson spoke with Carla Clissmann, EMEA Regional Director, Glanbia Nutritionals, to find out more.
Bovine lactoferrin is a natural, biologically active milk protein isolated from fresh, sweet whey using fractionating separation technologies. It offers maximum bioactivity by eliminating exposure to the denaturing effects of high temperature processing.
Carla explains: 'Lactoferrin is the secret ingredient that's been hiding away in a cupboard in Europe for more than 20 years. And now, at last, we have a regulatory framework under which we can release its benefits to the general public. So, prior to very recently, lactoferrin was considered to be a novel ingredient. Although you were permitted to use it in certain supplements, those supplements had to have been available and on the market for some time. But, you weren't allowed to use it in so-called ordinary foods or products such as infant formulas that were manufactured or offered for sale in Europe.'
Historically, in Asia, lactoferrin has been used for more than 20 years in huge quantities in a wide range of different products: from infant formulas to foods that have been specifically formulated to meet the needs of elderly consumers. It's available in foodstuffs, in beverages, in shot formats, in solid dosage forms (tablets) and as a powder. 'It's incredibly popular and widely used,' notes Carla.
'As such, the main bulk market for lactoferrin is Asia, and it's a sector that's continued to expand and develop with time. A lot of European manufacturers have been using it in formulations that were prepared for export; but, as I mentioned, they've not been allowed to use it in products that were destined for European use or sale. The major change now is that the EU Novel Food regulation has come through and we have established substantive equivalents according to the new legislation for our lactoferrin product, Bioferrin,' she continued.
Glanbia used Vitafoods as a platform to unleash the full potential of lactoferrin into the European market. Says Carla: 'There are two main application areas that we've focused on: infant formulation is one, but that's quite well serviced as a sector; the other area is health and wellness. To overcome some of the issues with successful product development and health claims, we've combined lactoferrin with other ingredients to improve its overall bioavailability.'
Helpfully, lactoferrin is very well researched and so comprehensively studied that product formulators and end-users alike are quickly becoming aware of the benefits of this whey fraction. In addition, a further field of application is sports or active nutrition.
Health and well-being
To that end, Glanbia has done a lot of work with Bioferrin and its use in immune health. 'There's a lot of data linking lactoferrin with enhanced immunity. It's actually a very small protein that's found in saliva, in tears and in breast milk, and that's why it's considered to be — at a very basic level — the body's own defender,' says Carla.
Lactoferrin's role in the immune response is well documented, which makes Bioferrin a convenient and easy-to-use source for supplements. It's also selective; because it comes from a natural source, it almost 'knows' when to starve iron from certain pathogens and when to release iron to the cells that need it.
In gut health applications, for example, lactoferrin is the perfect partner to probiotics. 'Furthermore, lactoferrin is safe. We know it's safe because it's supported by a wealth of scientific studies and is also recognised as GRAS,' she adds.
Power and endurance
Yet another area of application is the sports nutrition market, explains Carla: 'Here, we've focused on power, endurance, optimised oxygen transportation and, from a production standpoint, the technology used to manufacture our new product prototype, FerroBoost P.'
Glanbia is promoting lactoferrin in the sports nutrition market as a way to enhance endurance by activating the iron in blood and helping to transport oxygen more effectively to where it's needed during strenuous activities. The end game there is getting oxygen to where you want it. Bioferrin enhances the uptake of iron. Iron supplementation helps to fight fatigue, making Bioferrin a perfect addition to fitness, stamina and energy supplements.
FerroBoost P works to deliver a shot of iron together with Glanbia Nutritionals' Bioferrin 2000 lactoferrin ingredient, a highly bioactive fraction of natural dairy whey that promotes iron absorption and is linked to digestive comfort.1 Developed to boost energy, improve athletic endurance and enhance the immune system, the 1000mg capsule delivers 100% of the RDA of iron (14mg), 250mg of Bioferrin 2000 and 500mg of vitamin C in a complete performance nutrition solution.
Another beneficial effect that the product can have is to help with digestive comfort, a term used to acknowledge that when you eat a lot of iron, you can suffer from an upset stomach. Lactoferrin is thought to support digestive comfort in some situations.
Glanbia Nutritionals also used the event to showcase its FerroVital iron activator prototype that supports a healthy and active lifestyle for all ages. Enhanced with Bioferrin 2000 to support the immune system, FerroVital interacts with the body's gut microflora for healthy digestion, enhances the uptake of iron and provides a vitamin C boost to help reduce tiredness.
René Meester, Business Development Manager at Glanbia Nutritionals, said: 'Athletes across all disciplines seek advanced nutritional products that deliver tangible benefits to boost endurance, performance and recovery. Our proprietary technology harnesses the established oxygen enhancing properties of iron in a highly bioavailable sports nutrition product.'
Bioferrin 2000 lactoferrin is freeze-dried in Glanbia Nutritionals' advanced ingredient development facilities to preserve nutrient content and is supplied in powder format suitable for the development of dietary supplements. Bioferrin 2000 is a natural bovine lactoferrin and was granted EU Novel Food approval in 2012, making it ideal for a range of applications including performance nutrition and infant nutrition.2
References
1. F. di Mario, et al., 'Bovine Lactoferrin for Helicobacter pylori Eradication: An Open, Randomized Multicentre Study,' Aliment. Pharmacol. Ther. 23, 1235–1240 (2006).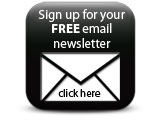 2. www.efsa.europa.eu/en/efsajournal/pub/2701.htm.
Companies