Non-GMO Project welcomes CurcuWIN
The extract by OmniActive has shown to have 46 times greater absorption than standard curcumin
OmniActive Health Technologies has announced that CurcuWIN—an enhanced absorption curcumin extract—is now Non-GMO Project Verified.
The Non-GMO Project Product Verification Program is North America's only third-party verification for non-GMO foods and products. To ensure that the materials and facilities used to produce CurcuWIN were non-GMO compliant, the verification was completed and confirmed through a rigorous process by NSF International.
CurcuWIN is manufactured using OmniActive's proprietary UltraSOL technology, a unique approach that enhances the absorption and solubility of curcuminoids, making them more bioavailable and longer-lasting.
In a published human clinical trial, CurcuWIN was shown to have 46 times greater relative absorption than standard curcumin.
"As we further differentiate our portfolio of branded ingredients to support various health benefits, we looked at what is also driving purchasing decisions and found that trust in the integrity of a product is not only paramount but also built in multiple layers. This is why delivering quality and safety assurance is a continuous process," said Brian Appell, Marketing Manager, OmniActive.
Appell added: "Product improvement by going after the highest standard certifications is always ongoing at OmniActive, and this is what drove us to recently obtain not only USP verification but now Non-GMO Project Verified status."
Consumer demand
Companies who are leading with non-GMO choices are gaining market share because they are delivering solutions that consumers want.
Growing consumer demand for non-GMO options is exemplified in the wide range of non-GMO product offerings in both foods and dietary supplements:
The global non-GMO foods market is expected to grow approximately 16% between 2017-2021 (Global Non-GMO Foods Market New Research Report, 2017)
50% of people surveyed in N. America try to avoid GMOs in the food they are consuming (Nielsen, 2016)
72% say that it is important to avoid GMOs when shopping, and 40% are looking for non-GMO claims on food (Consumer Reports, 2014)
92% of American consumers think GMO foods should be labelled while 88% of Canadians support mandatory labelling of genetically engineered foods (Consumer Reports, 2014; CBAN, 2015)
"CurcuWIN continues to deliver on its promise of being a remarkable ingredient with a great deal of R&D, science, operational excellence and market success supporting it," said Makrand Bhalerao, Vice President, Quality of OmniActive.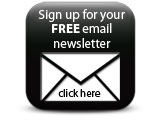 "Having third-party organizations such as USP and the Non-GMO Project recognize CurcuWIN's quality with their verification seals solidifies it as a true standout in a crowded curcumin marketplace," he concluded.
Companies