Nordic Naturals brings an omega-3 supplement for growing babies to Canadian stores
Baby's DHA is a simple way to ensure that babies are getting the essential omega-3 fats they need for optimal development
Nordic Naturals, the top fish oil manufacturer in North America, is bringing a new product to Canadian store shelves as part of its efforts to battle the global omega-3 deficiency caused by modern food processing and husbandry.
Nordic Naturals introduces Baby's DHA, a pure, safe and effective way to ensure that growing infants and children up to the age of 3 receive the important omega-3 essential fatty acids they need for optimal health. Baby's DHA is made exclusively from sustainably sourced, wild-caught Arctic cod from the Norwegian Sea.
The product is packaged in a 60mL (2oz) glass bottle with a measured dropper for easy addition to food or formula. Because Nordic Naturals omega oils do not contain gluten, GMOs, milk derivatives, artificial flavours or colours, Baby's DHA is ideal for infants at this delicate time of life. Like all Nordic Naturals fish oils, the product is lab tested and surpasses strict international standards for purity and freshness.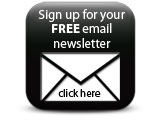 'Baby's DHA is a simple way to ensure that babies are getting the essential omega-3 fats they need for optimal development,' says Joar Opheim, Nordic Naturals Founder and CEO. 'Studies have shown that fish oil can be a healthier source of DHA than fish because environmental toxins can be removed from fish oil. We expect this product to be very successful in Canada as it is the number-one selling baby's omega-3 in the US.'