NorthShore collaborates with Trident on CBD-based brain injury treatment
Partners to investigate new, scientifically validated nutraceutical programmes for brain health
Trident Brands has teamed up with NorthShore University HealthSystem (NorthShore) in the US to begin laboratory experimentation utilising proprietary formulas for the study of their effects on mitigation of the effects of traumatic brain injury.
Headquartered in Wisconsin, US, Trident is a consumer products company focuses on commercialising branded product, contract manufacturing and proprietary ingredient platforms in the active nutrition, supplement and functional ingredient market.
Commenting on the news, Alan Jones, Chief Development Officer for Trident Brands, said: "This initial research collaboration with NorthShore will establish a firm foundation for our future research, which will focus on determining the potential for prevention of injury and further determining ability to repair after injury.
"Through this research, Brain Armor will be able to create new, scientifically validated nutritional and supplement programmes designed specifically for optimal brain health and improved cognitive performance."
Trident is the parent company of Brain Armor, a manufacturer of clinically-proven dietary supplements formulated with healthy fats and vital nutrients, designed to support structural brain health and performance.
Results are expected to be announced later this year.
Brain health
While both severe and mild traumatic brain injury (concussion) have been a major problem for the general population, athletes and active duty military personnel, no pharmacological treatment has emerged to reduce brain injury or facilitate the brain's healing process.
The cornerstone of the therapy involves the brain's primary fatty acid, docosahexaenoic acid or DHA, which has previously been shown to have beneficial effects in such injuries, but investigators are also researching the potential for cannabinoids to limit injury or improve upon the healing process.
"We are enthusiastic about this collaboration and continuing our laboratory's experimental work on brain injury, cellular mechanisms, and protection," said Julian Bailes, MD, Chairman of the Department of Neurosurgery at NorthShore and co-director of the NorthShore Neurological Institute.
Bailes continued: "The potential for improvement in the brain's responses to inflammation, compromise in blood flow, traumatic damage, and repetitive impacts are areas of exciting research."
For Bailes, this ongoing work should open up areas of additional understanding and insight for better outcomes from mild traumatic brain injury.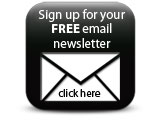 NorthShore is an integrated healthcare delivery system headquartered in Evanston, Illinois.
Companies