Novio Packaging makes key acquisitions
Novio Packaging Group has added two plastic and glass packaging companies to its portfolio
Sister packaging companies Flacopac and Deflaco have been acquired by the Novio Packaging Group. This move increases the Netherlands-based company's market share in Europe. The acquisition also expands the range of services and products offered by the group.
Flacopac/Deflaco produces a range of food and beverage packagings such as bottles, jars and closures. They will continue their development activities at their existing sites in Germany and Switzerland, respectively. Both companies will also continue to operate under their current names during the coming year.
Jürgen Schmidt, Flacopac/Deflaco founder, remains associated with both companies as a consultant and will stay on as the Managing Director of Flacopac. Deflaco manager, Melanie von Escher, will continue in her role.
Flacopac and Deflaco have independent and joint ventures and are known for their patented Quickbrush system for nail polish and the Moduli roll-on units.
On the appointment, Novio Managing Directors Marck Jansen and Erik Trum, said: "These acquisitions allow us to combine our strengths to create a broader product offer, particularly in the cosmetics and perfume sectors. Furthermore, the addition of strong markets such as Germany and Switzerland to our sales region will allow us to consolidate and further strengthen our position in Europe."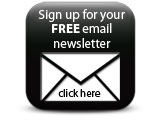 Novio has operated as a distributor of primary packaging products and packaging solutions in a range of markets.
Companies