Nutegrity upgrades Batavia facility
Increases oil processing and omega-3 concentration capabilities
Nutegrity/Omega Protein Corporation has completed a 10-month expansion project at its refined oil processing facility in Batavia, Illinois, adding tanks, upgrading distillation columns and installing an improved, automated drum and tote filler. The project, which began in 2013, has allowed the company to increase the production capabilities of the facility while simultaneously increasing quality of the final product.
The renovation underscores Nutegrity's strong growth in the human nutrition market. The new tanks at the facility will serve to aid product movement and storage throughout the plant in an improved oxygen-free environment. This helps reduce the oil's TOTOX levels, improving the quality of the end product.
"We are always striving to reach the highest levels of product quality and production by investing in the future," said Scott Springer, General Manager. "The tremendous success of the Batavia expansion has allowed us to reduce downtime, improve efficiencies and most importantly, increase the quality of final product for our customers."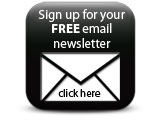 Nutegrity represents the combined expertise of Cyvex Nutrition (botanicals and fish oils), Wisconsin Specialty Protein (dairy ingredients) and InCon Processing (molecular distillation), all subsidiaries of Omega Protein Corporation. Nutegrity provides pure, sustainable human nutrition products, including dairy and plant protein products, speciality dairy ingredients, marine-based omega-3s/EFAs, and botanically sourced ingredients.
Companies