NutraFuels acquires Epic Performance active lifestyle sports nutrition brand
Transaction will immediately establish NutraFuels' presence in the sports nutrition market
NutraFuels Inc. (NTFU) has announced the acquisition of Epic Performance LLC, a legendary sports nutrition brand with global distribution and an impressive ten-year history.
The transaction will immediately establish NutraFuels' presence in the sports nutrition market and expand its distribution through Epic Performance's established sales networks, including Europa Sports Products, AAFES (Army Air Force Exchange Service), Bodybuilding.com, The Vitamin Shoppe and international distributors in Europe, Latin America, Australia and Russia.
'The combination of these two great companies accelerates our growth strategy, substantially boosts our brand portfolio and diversifies our business stream,' stated NutraFuels Inc. CEO, Edgar Ward. 'We believe this strategic transaction will enhance our position by expanding market opportunities into the sports nutrition sector. Epic Performance brings strong relationships to enhance our position with Sports Nutrition distributors, and a highly experienced management team to support NTFU's continued growth.'
'I'm very excited about the new partnership and growth potential,' said Epic Performance CEO, Joe Pavlik, an industry leading fitness expert and product development specialist. 'This acquisition was necessary to continue to move this multimillion dollar brand forward in the ever-changing marketplace. NTFU's world-class GMP certified manufacturing facility supports our strategy of quickly bringing to market the most innovative, cutting edge products featuring the latest breakthrough ingredients and delivery technologies to our loyal consumers.' Mr Pavlik will also be leading NTFU's Research formulations and New Business Development Division.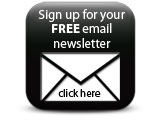 As a leading provider of premium active lifestyle nutrition products in the sports nutrition category, Epic Performance will continue its focus on bringing forth unique and novel dietary supplements to consumers worldwide.
Companies