Nutralliance Launches New Non-GMO and Non-Soy Mixed Tocopherols in US Market
RavEtol™ Mixed Tocopherols provide distinct advantages for clean-label nutritional and food products
To help food and nutritional manufacturers meet the growing consumer demand for clean-label, high-antioxidant and natural-preservative food products, Nutralliance introduces RavEtol. RavEtol is a new non-GMO, non-soy tocopherol product derived from rapeseed (Brassica napus) oil.
RavEtol is the latest addition to Nutralliance's complete line of natural vitamin E products, including d-alpha tocopherol, mixed tocopherols and plant sterols, offered in the United States in collaboration with Advanced Organic Materials (AOM) of Argentina.
'We are very proud of our entire natural, non-GMO E line with AOM, but the addition of RavEtol has us more excited than ever about the advantage we're able to offer our customers,'
said Brian Salerno, Nutralliance's President/CEO.
'Clean labelling is a key consideration for formulators and product developers — particularly when it comes to natural non-GMO and non-soy ingredients. Health-conscious consumers demand it, and we're eager to help our customer partners develop superior products to meet that demand,' he added.
In addition to its clean-label advantages, RavEtol delivers a higher alpha-tocopherol content than other mixed tocopherols and enhances food products with very effective antioxidant protection.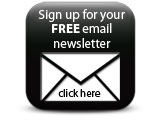 A highly versatile ingredient, RavEtol is available in oil and powder formulas. It is ideal for use in vegetarian products, as well as an enhancement to functional food applications.
Companies