Nutritional ingredient supplier Cambridge Commodities achieves Grade AA BRC Food 7
Ingredients | Manufacturing | Regulatory
Nutritional ingredient supplier Cambridge Commodities is pleased to announce that it has achieved grade AA BRC Food 7 certification to add to its portfolio of quality accreditations
The BRC Food 7 certificate helps to assure customers that the correct procedures and staff training that is required of a food manufacturing organisation is followed.
BRC Food 7 promotes best practice for food organisations and ensures that high levels of competence are met in all critical areas.
Cambridge Commodities' Quality Manager, Dr Hannah Pritchard, said: "Following our annual BRC audit we have been awarded grade AA, the best grade that we can achieve with an announced audit. This is higher than our grade last year (A) and is the result of dedication and hard work of the quality team, who ensure that the highest quality standards are maintained across the business."
The BRC Global Standard for Food Safety 7 certificate has been developed to specify the safety, quality and operational criteria that is required to be within a food manufacturing organisation. The assessment carried out focuses on the company's premises, operational systems and procedures.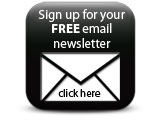 Cambridge Commodities specialises in supplying high quality ingredients and finished products to the sports nutrition, health and well-being, pet nutrition and food and drink industries.
Companies