Nutritional lipids at FiE 2015
POLARIS will attend the international Food ingredients Europe 2015 exhibition this year
POLARIS (Stand 6O51-8), a major player in innovative lipids, offers a range of health ingredients and high-value contract manufacturing services.
POLARIS specialises in the production and formulation of polyunsaturated fatty acids, especially marine and vegetable-based omega-3, and offers the Omegavie range that targets a variety of life stages and different health applications.
POLARIS will introduce its latest innovation, Omegavie DHA 40 G-form Qualitysilver, at the show.
Produced using green technology, this product comprises a high quality concentrated marine oil, rich in DHA that retains its natural position on the glycerol, which combines both mono- and di-glycerides and offers strong emulsifying properties.
As such, optimised intestinal absorption of omega-3 DHA for eye and brain applications can be achieved, which is ideal for the senior market.
POLARIS is an expert in lipid engineering and uses its patented QUALITYSILVER process to produce highly pure and stable PUFA-rich marine oils and delay the onset of oxidation.
The organoleptic and nutritional properties of the marine and vegetable oils are effectively preserved. And, thanks to its ability to create and anticipate the needs of nutrition professionals, POLARIS offers innovative and effective solutions for your developments. POLARIS is therefore the partner of choice for specialists in the nutraceutical, food, cosmetic and animal health sectors.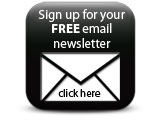 Come and discover our products and discuss our future collaboration in Paris.
Companies