Ocean Spray launch brand new sparkling range
Made with sparkling spring water and real berry juices
Ocean Spray will begin 2016 with the launch of its latest product innovation - Ocean Spray Sparkling Cranberry and Ocean Spray Sparkling Cranberry Raspberry.
Available to buy from January 2016, this refreshing, lightly sparkling drink is made with spring water and contains real berry juice. The new Sparkling range, available in both classic Cranberry and refreshing Cranberry and Raspberry, is a tasty, guilt-free drink that will help consumers stay hydrated throughout the day.
Ocean Spray Sparkling Water contains only four calories per 200mL serving, making it the perfect drink for health-conscious consumers. The refreshing beverage can be added to other drinks or enjoyed on its own.
Available in a 1L format, this sharing-sized thirst quencher is a great choice for a gathering with family and friends, whilst it is a perfect refreshment choice at mealtimes.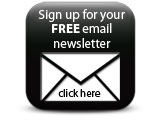 Ocean Spray Marketing Director for EMEA, Caroline Bethell, comments: 'We are proud to introduce our new sparkling range, giving consumers more options to enjoy the delicious taste of cranberry. At Ocean Spray we are constantly innovating and the sparkling range is a welcome addition to our delicious collection of Cranberry Blends.'
Companies