Ocean Spray taps into on-the-go snacking
Company introduces its 330mL bottle to the impulse sector
Ocean Spray has announced that it will capitalise on the buoyant consumer demand for 'bite-size' snacks and refreshment products by introducing its Cranberry Classic juice drink 330mL bottle to the impulse and convenience sector.
Based on extensive market research, the handbag-friendly bottle was designed to appeal to health-conscious time-poor consumers with hectic lifestyles, looking for a convenient drinks solution. It provides a great source of cranberry refreshment for a lunch on-the-go, for the first time in a convenient single serve format.
With cranberry being the fifth most preferred flavour of juice-based drinks, the much-anticipated product launch will help convenience retailers across the board target the lucrative eating-on-the-go segment. The new smaller, single serve PET bottle will help unlock new sales opportunities by tapping into the impulse buying behavioural pattern that increasingly prevails over traditional sit-down meals.
Caroline Bethell, Marketing Director EMEA at Ocean Spray International Services (UK) Ltd, commented: 'In the busy office culture, consumers often fall into the trap of eating at their desks whilst carrying on with their extensive to-do list. Our new product development (NPD) strategy is informed by the latest social trends as we aim to accommodate the market needs. Our convenient new product size offers consumers a cranberry-flavoured refreshment on-the-go or as part of an 'al-desko' lunch in the office.'
Bethell added: 'According to our research, impulse drink is the fastest growing beverage category in the UK and we have high expectations of our latest offer significantly expanding our UK market share. With Ocean Spray products' enjoying wide consumer appeal and considerable brand loyalty across the globe, we believe the convenient bottle will enable our impulse customers grow their incremental sales volume at a steady rate.'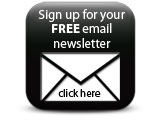 The 330mL bottles will be available in 8 x 330mL format. In addition, the brand is launching its popular Cranberry & Raspberry juice drink in chilled format.
Companies