OctoPlus signs agreement with pharma company to develop controlled release formulation
Of a therapeutic compound for local delivery into joints
OctoPlus, a Dutch provider of drug formulation and clinical scale manufacturing services, has signed a feasibility agreement with a leading US-based pharmaceutical company, aimed at developing a controlled release formulation of a therapeutic compound for local delivery into joints.
The contract covers initial activities in developing an undisclosed compound using OctoPlus' proprietary drug delivery technology PolyActive. If the evaluation is successful, the project may progress into a full development, manufacturing and licensing agreement.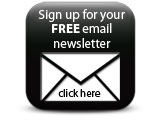 Financial terms of the current agreement were not disclosed.