Olvea Green Technologies enters operation in Normandy
The 9,000 sqm building fitted with 1,300 sqm of photovoltaic roof panels is the company's first Omega 3 refinery with green credentials
Olvea, the French fish and vegetable oils supplier, has begun operations at its new eco-friendly refinery. The 9,000 sqm building is fitted with 1,300 sqm of photovoltaic panels installed on the roof supporting 50% of the needs of a refining line. This is the first refinery run by the company to feature green credentials and, the company said, Olvea Green Technologies is one of the first green and eco-designed refineries in Europe.
"This refinery will allow Olvea to be more reactive and flexible but also to anchor its commitment to sustainable development, reducing its logistics flow and its carbon footprint," the company said in a statement.
Headquartered in Saint Léonard, Olvea operates sites in Burkina Faso, Mauritania and Morocco, to name a few. The company said the addition of the green refinery, alongside its subsidiaries located close to the fishing areas in Africa, will allow the company to offer its customers biosourced and eco-refined fish oils with complete traceability.
The Normandy plant is equipped with two refining lines with a daily capacity of 100 tonnes. The equipment and the process of this plant make it possible to purify fish and vegetable oils while guaranteeing the absence of cross-contamination.
The tank farm and the eco-refinery meet the Food Defense requirements.
Olvea Green Technologies operates with more than 40 people onsite, 93 tanks and 10,000 tons of storage, as well as a refining capacity of more than 30,000 tonnes per year.
Eco-friendly oil refinery
Plant in Normandy operates with more than 40 people onsite, 93 tanks and 10,000 tonnes of storage, as well as a refining capacity of more than 30,000 tons per year
The integration of the refining step in its production process allows Olvea a total control of its production, but also a reduction of its carbon footprint.
Olvea said its eco-refined fish oils have an optimal quality and a reduced ecological footprint: the entire building and the refining process were designed to have the lowest environmental impact.
While 50% of the power consumption is generated by solar cells, the rest of the energy supply of the plant is purchased from green sources of gas and electricity. Olvea said it has also launched scientific partnerships with local universities and has created a research and development laboratory.
The green plant is equipped with numerous heat exchangers to recover and interchange heat energy at different stages of the process. Olvea has also installed three rainwater storage tanks, with a storage capacity of 1 million litres to recover up to 12 million litres per year.
A global supplier of vegetable and fish oils for the cosmetic, pharmaceutical, food and feed industries, Olvea has 12 subsidiaries and 250 employees worldwide, with a turnover of more than €100 million.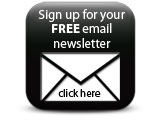 The company, which supplies 2.000 customers in 90 countries, is a signatory of the UN Global Compact and is EFfCI certified.
Companies