Olygose announces agreement with Korean supplier Neo Cremar for distribution of organic GOS/FOS
Natural health ingredients supplier, Olygose, expands its range of prebiotic fibers by adding organic GOS and FOS to its portfolio
On the verge of Vitafoods Geneva in early May, Olygose is pleased to announce a key extension of its natural ingredients range with the addition of organic fructo-oligosaccharides (FOS) and galacto-oligosaccharides (GOS) to its portfolio, and the future partnership with Korean supplier Neo Cremar.
Neo Cremar's Nature's Oligo FOS is obtained from organic sugarcane and is suitable for use as a prebiotic in functional foods, dietary supplements and for sugar replacement.
Nature's Oligo GOS is a high-purity GOS obtained from organic cow's milk, with a high content in galactosyl-lactose, a fibre found in breast milk.
It shows an excellent ability to stimulate the growth of bifidobacteria and lactobacilli, and it may be beneficial to reinforce the immune system, to prevent gastrointestinal disorders and alleviate liver cirrhosis.
BeautyOligo, a powder particularly rich in GOS has also demonstrated benefits on skin health (hydration and wrinkles) at low dosage (2g/day) in a clinical trial performed in healthy volunteers.
All these ingredients comply with the European regulation for organic production.
They are also stable, gluten-free, non-GMO and widely available.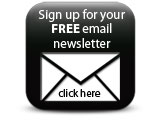 François Delbaere, CEO of Olygose, said: "We see huge potential in supplying ingredients that modulate the microbiome. This new deal reinforces our position as a leader in the supply of highly differenciated prebiotics that match fundamental consumer trends." "Neo Cremar's organic GOS and FOS perfectly complement our own range of GOS extracted from legumes (AlphaGOS, CravingZ'Gone and P-GOS)."
Companies