Omega-3 outlook
Omega-3 fatty acids have been the subject of research for more than 20 years, resulting in more than 25,000 studies that support the positive health benefits of these nutritional lipids, notes DSM's Joe Agnew
From heart and cognitive benefits to more niche platforms such as eye health, there is a growing body of scientific evidence to demonstrate their nutritional value at every life stage.1
Omega-3s enjoy high levels of awareness, but a number of controversial studies — no matter how misguided — have shaken the industry in the past year. The sector must continue to communicate the proven benefits that omega-3s can offer to consumers if it is to overcome the challenges that it faces going forward.
Challenging times
Retail supplement sales in the US continue to slump. And, although industry and academic experts have roundly discredited the controversial studies, the widespread negative media coverage has had an impact on the sector. The conflicting messages can only confuse consumers and may lead to a loss of trust in omega-3s. The industry must be prepared to respond collectively to consistently reinforce the wealth of existing safe science, as well as the ongoing investment and positive findings of new investigations into health benefits, formats and applications.
Clear communication
It is important to educate consumers about the different types of omega-3s and the science behind them; but, there is also a more basic need to communicate that average Western diets are often nutritionally deficient.
The most beneficial omega-3s are generally thought to be EPA (eicosapentaenoic acid) and DHA (docosahexaenoic acid), which are principally found in oily fish such as salmon and tuna. However, most populations are not eating enough oily fish. Dietary supplements and foods fortified with omega-3s are great ways to increase omega-3 intake and bridge the gap.
Clarity and trust are crucial for effective and sustained consumer engagement. This is why the positive opinion of well-respected and independent scientific bodies must also be used to demonstrate credibility to maximum effect. In Europe, for example, DHA and EPA have gained a number of positive opinions from the European Food Safety Authority (EFSA), with claims for brain, heart and eye health all being approved.
Sharp Science
Given the current environment, it is essential that the omega-3 sector maintains momentum and provides ever greater, credible, scientific evidence. Although research is well under way to deepen the already significant body of knowledge regarding the role of essential fatty acids in cardiovascular, brain, vision and maternal health, new and exciting areas are also being investigated.
In particular, promising work is being done at the Centre for Evidence-Based Interventions at the University of Oxford in the UK. The DHA on Learning and Behaviour (DOLAB) study used DSM's life'sDHA, an algal form of DHA and looked at the role of DHA in sleep regulation amongst school age children as part of a series of papers published on the study.2
It explored whether 16 week supplementation with 600mg/day of algal DHA versus a placebo might improve sleep in an epidemiological group of 362 healthy children, aged 7 to 9 years, who were underperforming in reading. Although drawing cautiously positive conclusions, it was found that children with higher blood levels of omega-3 DHA benefited from better sleep as rated by parents.
Put in perspective
The importance of an adequate intake of nutritional lipids is well documented; but, as recent months have clearly shown, the sector cannot afford to stand still or become complacent. However, it is important to note that the situation in the US is only part of the picture for the omega-3 sector. Euromonitor International recently gave a much more positive outlook.3
It values the global omega-3s market at around $34 billion for 2013 and does not expect the recently weakened US market to have a detrimental impact in the long-term. The latest studies present opportunities for food, beverage and dietary supplement manufacturers to target a wider audience than ever before.
References
1. www.efsa.europa.eu/en/efsajournal/pub/2078.htm.
2. P. Montgomery, et al., 'Fatty Acids and Sleep in UK Children: Subjective and Pilot Objective Sleep Results from the DOLAB Study – A Randomized Controlled Trial,' Journal of Sleep Research 23(4), 364–388 (2014).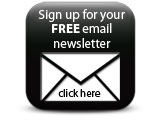 3. D. Cowland, 'Omega-3 Fatty Acids — Global Trends and Opportunities,' presented at Nutritional Lipids and Oils 2014 (3 February 2014, online).
Companies