OmniActive brings on new CFO and VP of Global Marketing to further business expansion and industry growth
OmniActive Health Technologies continues to expand and solidify its capabilities by hiring Vikas Jalan as Chief Financial Officer and Arti Shah as VP of Global Marketing
Vikas Jalan
Vikas is a seasoned professional with diverse experience with global companies in India, the US, China and the Philippines.
Vikas will report to Sanjaya Mariwala, Managing Director, OmniActive, and will oversee and lead all finance, accounting, legal and compliance, banking and investor relation functions.
Vikas most recently served as Senior General Manager, Finance, at Lupin Limited and previously held finance positions at General Motors International Operations, The World Bank Group and GENPACT.
Arti Shah will be responsible for all marketing initiatives for both the Nutritional Innovations & Solutions (NIS) and Specialty Botanicals & Extracts (SBE) segments of OmniActive.
Arti Shah
Reporting to Johan Kamphuis, President, Global Business, OmniActive, Arti will manage the NIS and SBE marketing teams, as well as all category and brand managers.
Arti was previously the Director of Marketing, Foodservice, with Kerry as well as had marketing roles at The Food Group, French's Food Company and Reckitt Benckiser Group.
"OmniActive believes that to be an industry frontrunner, strong leadership must start from within, and both Vikas and Arti bring with them the proven track records needed to bring OmniActive to even greater heights," stated Johan Kamphuis.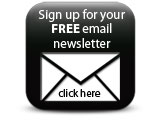 "Both of these professionals will help strengthen OmniActive as a solutions provider in the healthy living and aging spaces through their honed expertise and keen industry know-how."
Companies