OmniActive celebrates second anniversary of Lutein For Every Age campaign at Engredea 2015
Lutein For Every Age raises awareness surrounding the importance of early and consistent lutein supplementation
OmniActive Health Technologies will be celebrating the second anniversary of its award-winning, education campaign — Lutein for Every Age —at Expo West/Engredea, taking place from 5-8 March 2015 in Anaheim (CA, USA).
Engredea/Expo attendees are invited on Friday 6 March at 9:45 am (Grand Plaza), 10:15 am (ACC Lobby) and 10:35 am at OmniActive's booth (#530) to experience what everyone at the show will be talking about.
Aimed at natural products industry members, healthcare professionals and consumers, Lutein For Every Age raises awareness surrounding the importance of early and consistent lutein supplementation for helping maintain proper health for a lifetime. During the past year, OmniActive has enlisted a team of key opinion leaders and scientific experts, supported a variety of studies on the macular carotenoids, and launched two interactive, consumer websites (LuteinForEveryAge.org for the US and VisionVitalize.eu for Europe).
'Since we launched Lutein For Every Age at Engredea in 2013, we have raised visibility surrounding lutein and its crucial role in overall health through a variety of successful initiatives and programmes,' stated Lynda Doyle, Vice President, Global Marketing, OmniActive. 'The ever-growing popularity of Lutein for Every Age and the expanding macular carotenoids market is a true testament to our vision for this long-term campaign: to help close the dietary and generational gaps that exist for macular carotenoid intake.'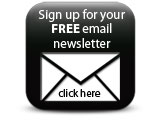 OmniActive will also introduce Gingever High Potency Ginger for the first time to Engredea attendees, as well as showcase the company's other innovative ingredients including Lutemax 2020 Lutein with Enhanced Levels of Zeaxanthin Isomers, Lutemax Free Lutein and Lutein Esters, OmniXan RR-Zeaxanthin, Capsimax Capsicum Extract, and CurcuWIN Curcumin With Enhanced Absorption.
Companies