OmniActive further expands science portfolio at Experimental Biology 2016
Cardiovascular | Ingredients | Research
Multiple ingredients were the subjects of six unique study presentations at this year's Experimental Biology conference
Multiple OmniActive Health Technologies ingredients, including Capsimax, CurcuWIN, Lutemax 2020 and OmniLean, were the subjects of six unique study presentations at this year's Experimental Biology conference, which took place in April (2-6) in San Diego (CA, USA).
'OmniActive is dedicated to expanding research on our portfolio of ingredients and furthering the breadth of science that supports the use of nutraceuticals for human health,' said Dr Jayant Deshpande, CTO, OmniActive Health Technologies.
The research presented on Capsimax continues to support its role in weight management with results indicating reduced appetite and improved body composition. Another groundbreaking study on CurcuWIN supports its efficacy in a healthy population for heart and circulatory health.
OmniLean — OmniActive's newly launched metabolic synergiser — was the subject of a compelling study showing that supplementation can benefit metabolic health through its ability to support healthy carbohydrate/insulin metabolism.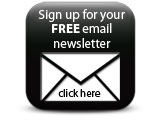 'OmniActive takes great pride in being a leader in scientifically backed, innovative ingredients that have market sustainability,' said Lynda Doyle, VP of Global Marketing, OmniActive Health Technologies. 'To have six studies selected for representation at EB reinforces the sound science and rigorous research that OmniActive has become known for.'
Companies