OmniActive furthers expansion into Asian market, exhibits at Hi China
OmniActive has bolstered their already robust efforts in growing the Asian market and will introduce an expanded team at this year's Health Ingredients China (Hi China), taking place from June 20-22, 2017 at the Shanghai New International Expo Centre, (Shanghai, China)
Attendees are invited to booth #E5F21 to discuss market development strategies and opportunities as well as the latest in OmniActive ingredients, technologies and science. In his new role as President of Global Business, Johan Kamphuis will be available at the booth to discuss OmniActive's continuing efforts to focus on targeted growth segments and strengthen global presence.
Indfrag is a world-leader in garcinia cambogia, green coffee, valerian and natural caffeine extracts, and a prime manufacturer of other products such turmeric, green tea boswellia, fenugreek, senna, coleus, and guarana to name a few; its acquisition will further solidify and extend global partnerships which help expand the portfolio of ingredients for the dietary supplement and functional food industries.
New team member Darwin Surja, Area Sales Manager, has been recently brought on board to further support the expansion into the Asian market with specific focus on Japan, Indonesia, Singapore, Vietnam and Malaysia. With specialties including business development, establishing channel partners, tapping new markets and new customers/direct selling, the Asian market team brings unique insight and knowledge in a burgeoning segment of the natural products industry.
"In a region known for their long history in natural ingredients for health and wellness, there is a tremendous rise in the popularity of scientifically-validated, branded extracts which employ technologies and novel delivery systems to further enhance their benefits," said Kamphuis. "OmniActive is uniquely fluent in this space and as the largest health ingredients event in China, Hi China provides the perfect platform for discussing our new science and ingredient developments with the Asian market."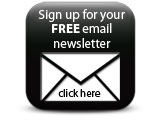 Hi China attendees will also be provided with exclusive presentations on Lutemax 2020 Lutein with Enhanced Levels of Zeaxanthin Isomers, Lutemax Free Lutein and Lutein Esters, OmniXan RR-Zeaxanthin, CurcuWIN Curcumin with Enhanced Absorption and Capsimax Capsicum Extract as well as our award winning educational campaigns Lutein For Every Age and What's Your B.L.U.E.?
Companies